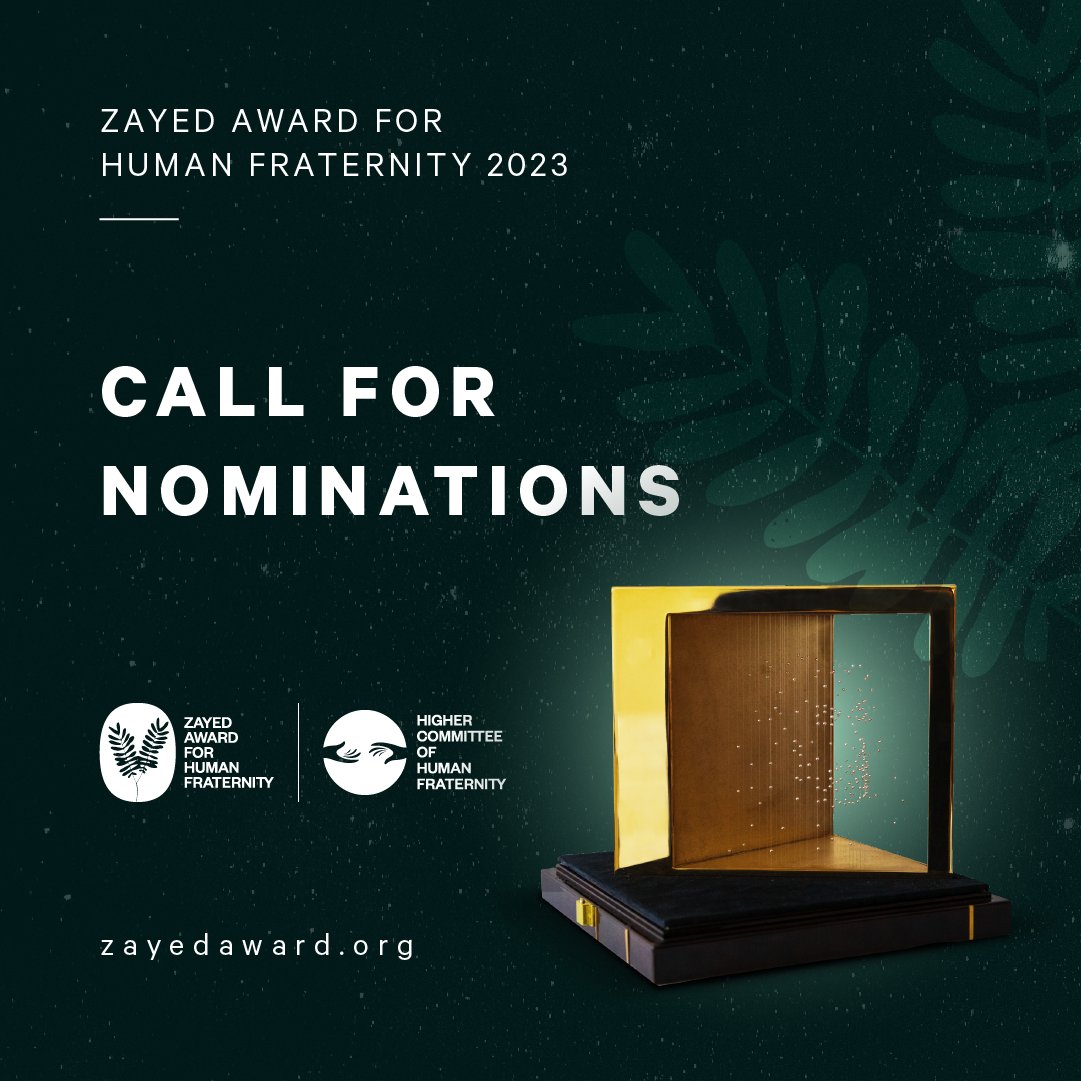 The Zayed Award for Human Fraternity has opened its call for nominations for the 2023 cycle.
You are invited to join us as we continue to honor those that are making extraordinary strides towards peaceful coexistence and human fraternity.
Qualified nominators are invited to nominate an individual(s) or institution whose efforts have made positive change in their communities and beyond.
Nominate today via www.zayedaward.org. #ZAHF2023 #HumanFraternity