The main objectives of UNAOC's programme activities are to facilitate the global conversation on the challenges and opportunities for living in a landscape of diversity in our age of global communication and exchanges; prevent intercultural tensions and crises; combat stereotypes, misperceptions, discrimination and xenophobia; and support innovative grassroots initiatives that contribute to intercultural dialogue and understanding, mutual respect and cooperation across divides.
PLURAL+ Youth Video Festival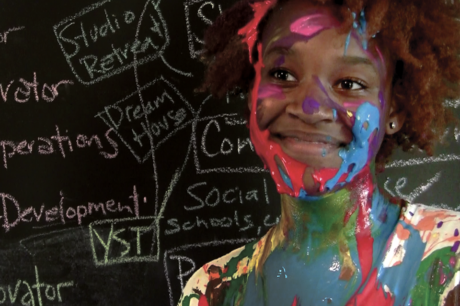 PLURAL+ Youth Video Festival is a joint initiative of UNAOC and the International Organization for Migration (IOM). The Festival invites the world's youth to submit original and creative videos focusing on pressing social issues, including migration, diversity, social inclusion, and the prevention of xenophobia. By supporting the global distribution of youth-produced media, PLURAL+ recognizes youth as powerful agents of positive social change in a world often characterized by intolerance and cultural divisions. With increasing interest and participation each year since 2009, PLURAL+ has become a premier global platform for youth media distribution.
PEACEapp
Global Workshops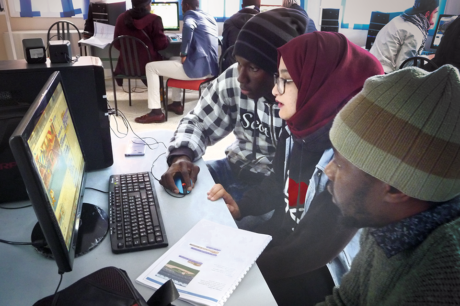 Initially designed with UNDP as a contest for digital games facilitating inter-cultural dialogue and violence prevention, PEACEapp developed into a series of hands-on workshops with young refugees focusing on the creation of video game apps for use on smart devices. PEACEapp creates a platform for mobile technologies to support creative forms of storytelling and digital narratives. The workshops and apps development also aim to connect young refugees to peers while building awareness about their situation and aspirations.
Engagement with Religious Leaders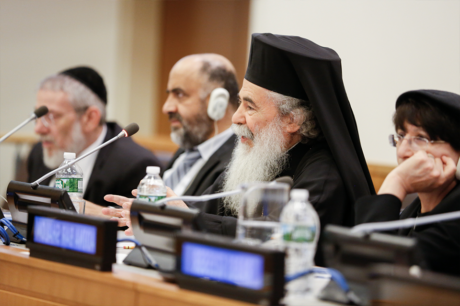 In resolution 69/312, the General Assembly recognized the critical role of UNAOC in promoting inter-religious and intercultural dialogue within the United Nations system. UNAOC works actively with religious leaders and faith-based organizations in three key areas: advocacy, capacity building, and knowledge management. Since 2013, UNAOC has organized or co-organized numerous events involving religious leaders and faith-based organizations, creating a global platform to discuss the best ways to advance the use of interreligious dialogue. UNAOC is also an active member and participant in inter-agency bodies, most notably, the Inter-Agency Task Force on Religion and Development (UNWPF).
UNAOC's Pillars
While active on a number of cross-cutting issues, UNAOC works mainly in four priority areas to which it brings a multidisciplinary and multi-perspective approach: Youth, Education, Media, and Migration. The four pillars of UNAOC provide an essential organizing structure for the development and implementation of its various programmes and initiatives, which all play a critical role in reducing cross-cultural tensions and building bridges between communities globally.