The #YouthWagingPeace programme, initially created by the UNESCO Mahatma Gandhi Institute of Education for Peace and Sustainable Development (MGIEP), in association with multiple partners, started with the development of a Youth-Led Guide on Preventing Violent Extremism through Education that presents reflections of the global youth and puts forth youth-centered recommendations for a wide range of stakeholders.
The second phase, a partnership between UNAOC and UNESCO MGIEP, aims to take the guide to the grassroots communities in various countries and, through youth-led activities, create a whole community movement towards sustainable peace.
Through a series of youth-led and socio-emotional learning embedded capacity-building workshops, UNAOC and UNESCO MGIEP train and empower youth leaders with the skills and tools to ideate and implement community-wide PVE through Education (PVE-E) activities and mobilize their communities towards sustainable peace.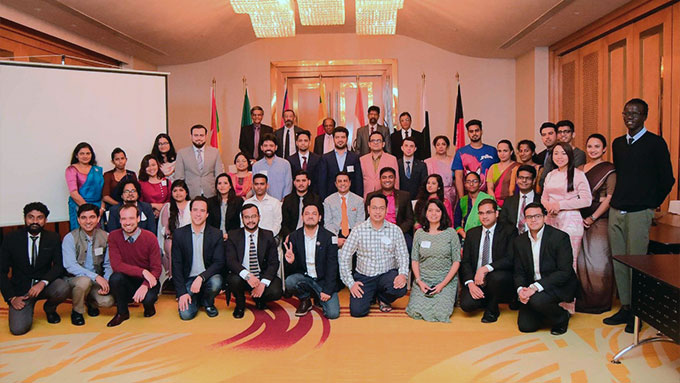 ---
AUDIENCE
The #YouthWagingPeace programme is committed to Sustainable Goal 4 on Quality Education, target 7 in particular, to ensure that all learners acquire the knowledge and skills needed to promote sustainable development. The programme's direct beneficiaries are young civil society leaders from India, Sri Lanka, Myanmar, Pakistan, Afghanistan, and Bangladesh between 21 and 35 years old. The indirect beneficiaries are teachers, families, school administrators, religious leaders, community leaders, and Ministries of Education. With this youth-led, bottom-up, and hands-on approach, it is expected that UNAOC and UNESCO MGIEP will reach and empower at least a combined 1,000 stakeholders in six countries.
---
THE PROGRAMME

Online Engagement
Participants in the programme first participate in an online engagement phase consisting of a youth-led mapping of Violent Extremism in their communities, regions, and countries, including incidents as well as efforts of the government and civil society, especially youth. In addition, they participate in an online training workshop on PVE, social and emotional learning, media and information literacy, and project management.
Face-to-face Workshop
To contribute to the efforts to Prevent Violent Extremism and build sustainable peace in communities, this year, UNAOC, UNESCO MGIEP, and the Sri Lanka National Commission for UNESCO (SLNCU) brought together 35 young leaders from South Asia (India, Pakistan, Sri Lanka, Bangladesh, Afghanistan, and Myanmar) in a participatory workshop held on 10-16 February 2020, in Colombo, Sri Lanka. During one week, participants had the opportunity to build their Social and Emotional, Critical Thinking, Media and Information Literacy, and Project Management skills to implement at least 30 community-wide activities in six countries, thus directly impacting 1,000+ community stakeholders.
Community Engagement
After the face-to-face workshop, participants implement PVE-E initiatives in their communities for nine months, under the mentorship of UNAOC and UNESCO MGIEP.
Follow-on Workshop
After the community engagement phase, participants who successfully implemented their projects are invited to a second workshop with the aim of:
Reviewing and synthesizing best practices
Receiving advanced training for improving their core competencies in Social and Emotional Learning and Critical Thinking, including advanced Project Management skills
Discuss scaling up of projects.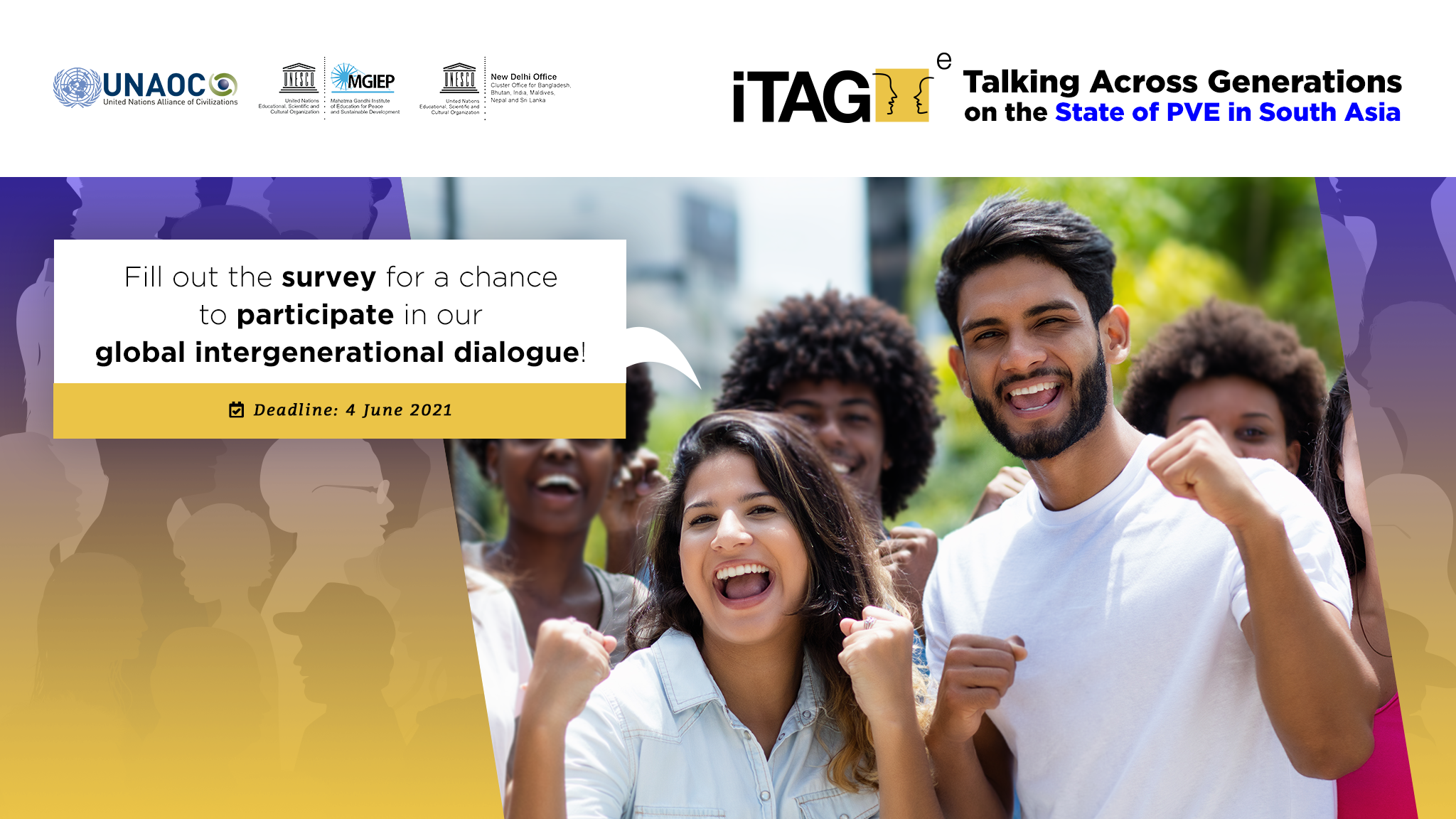 iTAGe: State of Preventing Violent Extremism in South Asia
iTAGe is a youth-driven high-level intergenerational dialogue between six youth leaders and three senior officials/experts working in the field of PVE, preceded by a survey, social media conversations, and focus group discussions, aiming to include and amplify youth voices in the prevention of violent extremism in the region.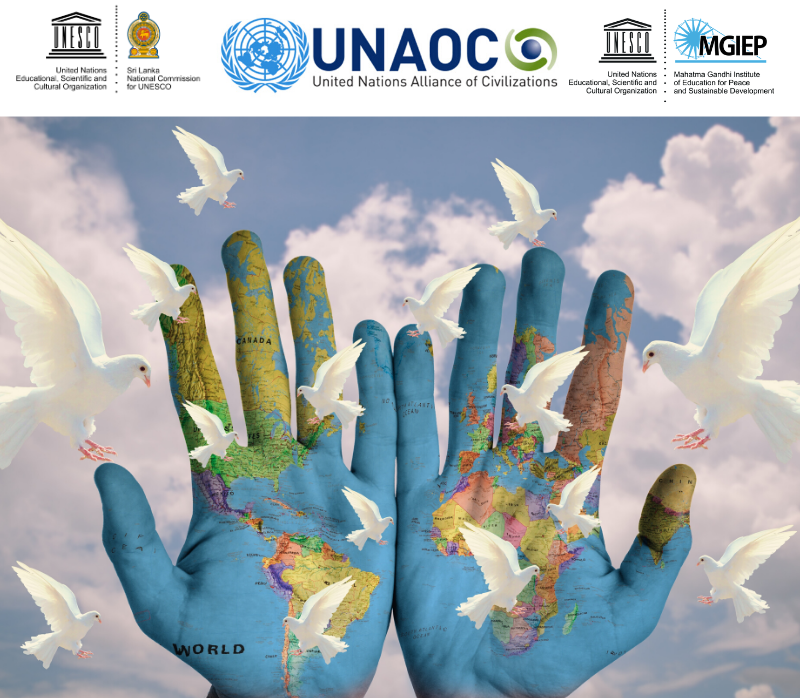 #YouthWagingPeace is a joint programme with the UNESCO Mahatma Gandhi Institute of Education for Peace and Sustainable Development. Visit their website for more information.
---
PROGRAMME NEWS

---
Call for Youth Contributions to the state of PVE report in South Asia
As a part of the second phase of the #YouthWagingPeace: The Whole Community Approach to PVE programme, UNESCO MGIEP and UNAOC launched a call for young South Asian researchers on the prevention of violent extremism to join the team of young authors that is leading the drafting of the State of PVE in South Asia Youth-led Report.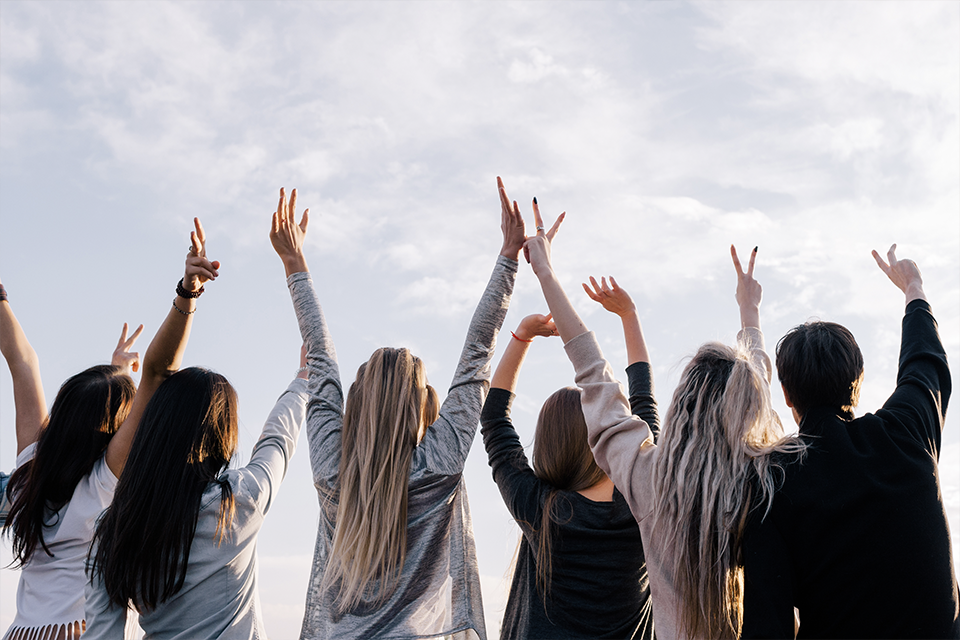 Deadline for Applications: #YouthWagingPeace South Asian Workshop
---