As part of UNAOC's Media and Information Literacy initiatives, UNAOC has been developing a series of projects aiming at the use of ICT, gamified apps, and videogaming platforms as strategic ways of building peaceful understanding among individuals from different cultural and religious backgrounds.
---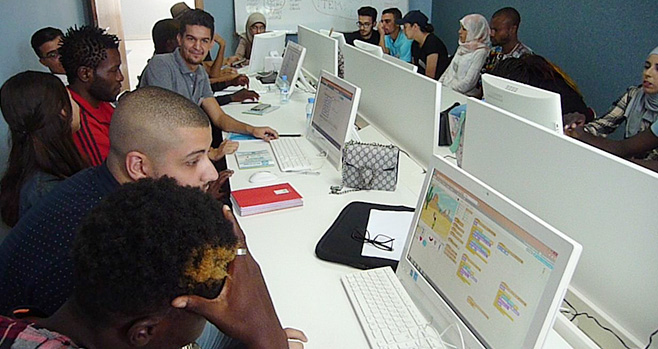 UNAOC is organizing a weeklong PEACEapp workshop in Tunis, Tunisia, in partnership with the local NGO Association ADO+ and the collaboration of the Centre National de l'Information Pour l'Enfant (CNIPE) and the Red Crescent Tunisian Association. During the workshop, all young participants will develop video games though the MIT Media Lab gaming platform SCRATCH, while developing at the same time computational thinking, digital literacy, creativity and intercultural dialogue.
---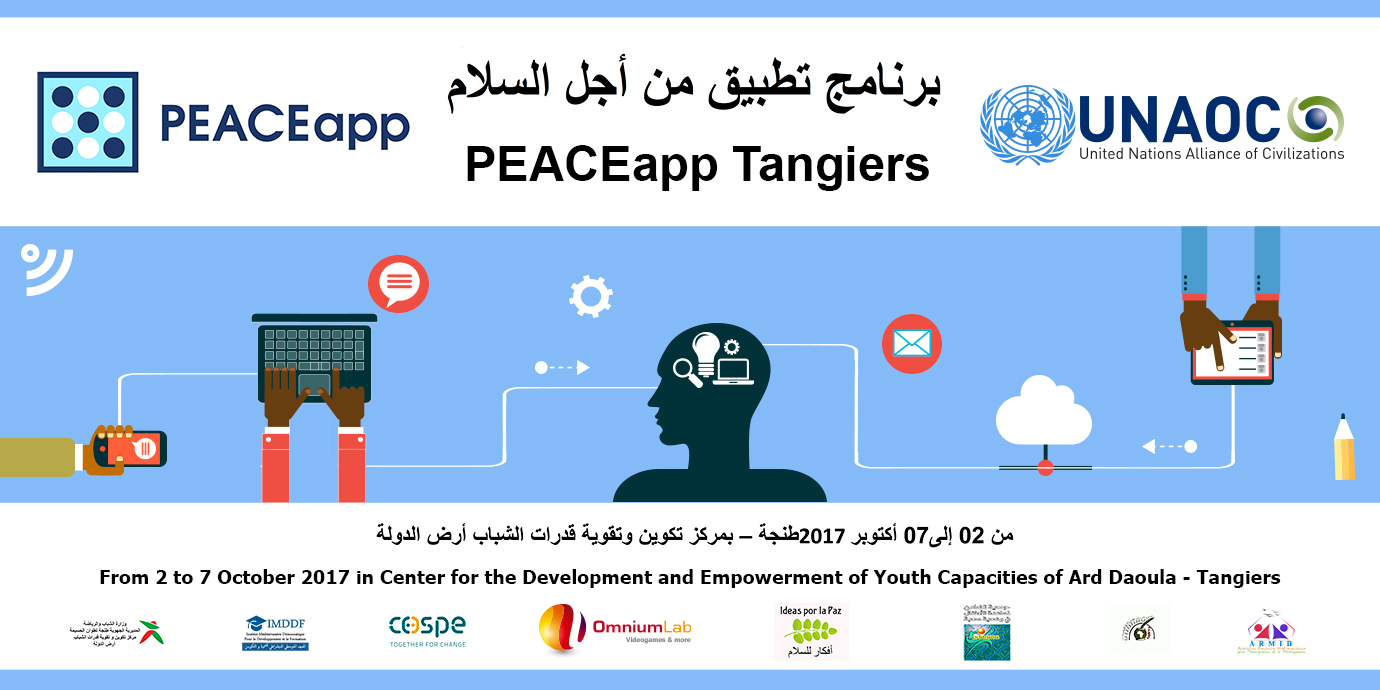 ---


A week long PEACEapp workshop took place in Algeciras, Spain, where un-documented youth, young refugees, and youth from the host city of Algeciras worked together creating digital games on relevant social issues to their lives as a platform for encouraging and facilitating intercultural dialogue.
---
In partnership with the Nairobi Play Project and with UNHCR's collaboration, UNAOC is supporting a series of ict development workshops aiming at providing urban refugees (originally from Eritrea and Ethiopia) and local Kenyan youth with peace building skills and technical abilities while building opportunities for intercultural dialogue and better understanding between both communities.
---

PEACEapp is a global competition organized by the United Nations Alliance of Civilizations and the United Nations Development Program in collaboration with Build Up to promote digital games and gamified apps as venues for cultural dialogue and conflict management. Additional partners of PEACEapp include GamesForChange and the Institute for Economics and Peace.
---

Developed in partnership with MIT Education Arcade, createUNAOC aimed to create new spaces for intercultural dialogue through technology.
---
PEACEapp in the Media
---
Forbes, 7 January 2018
Read more
---
Nobbot, 4 January 2018
Read more
---
El Universal , January 3, 2018
Read more
---
Elpais, December 28, 2017
Read more
---
Vida Extra , 16 December 2017
Read more
---
El Estrecho, 12 December 2017
Read more
---
Hobby Consolas, 9 October 2017
Read more
---
El Mundo, 8 October 2017
Read more
---
Chamaly, 7 October 2017
Read more
---
CAP24, 7 October 2017
Read more
---
La Vanguardia, 29 September 2017
Read more
---
Gizlogic
Read more