Launch of the Call for Applications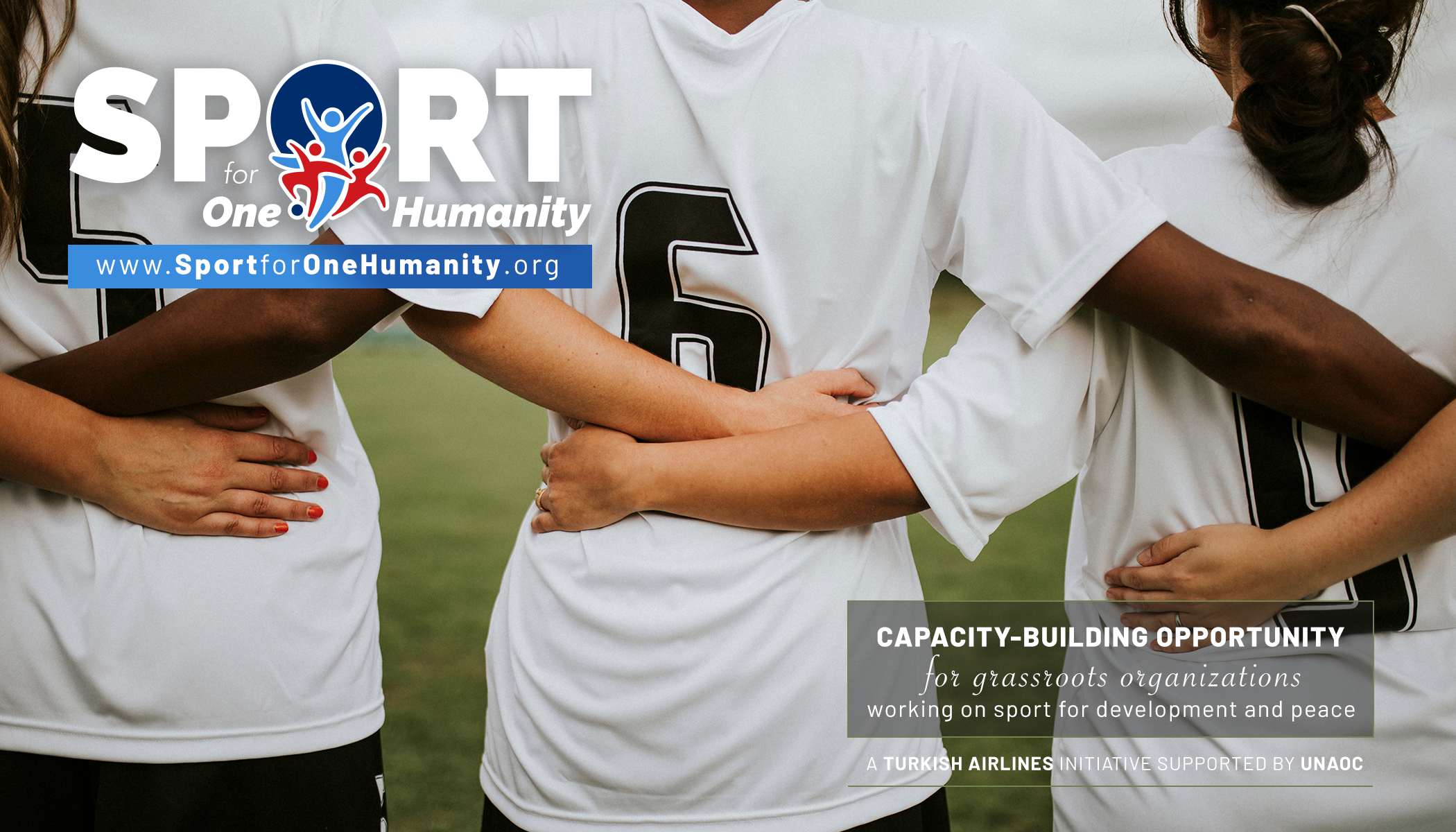 New York, 30 March 2022 – The United Nations Alliance of Civilizations (UNAOC) is pleased to support the 'Sport for One Humanity' initiative established by Turkish Airlines. The initiative invites applications from civil society organizations, which are implementing projects relevant to the sport for development and peace agenda globally.
'Sport for One Humanity' aims to support sports-based grassroots projects that promote peace, mutual understanding and cooperation among diverse communities and cultures around the world. The initiative will give priority to projects promoting diversity and inclusion, education and empowerment of youth, women and girls, and the fostering of peaceful and inclusive societies through sport.
Following a competitive evaluation process, ten civil society organizations will be selected as beneficiaries of a comprehensive capacity-building support programme. This support will entail fully-funded face-to-face workshop(s), online training and mentoring by assigned experts to strengthen the effectiveness of the recipient organizations' work based on their individual capacity and needs.
Selected organizations will be invited to participate in a ceremony that will increase their visibility and reach by providing an opportunity to network with their peers and build connections with the international community, including regional and global organizations working on sport for peace and development. The ceremony will amplify awareness about the 'Sport for One Humanity' initiative, and bring together key influencers in sports, business, and civil society in advancing the role of sport in development and peace.
'Sport for One Humanity' is envisaged as an international awareness-raising and capacity-building initiative within the context of the sport for development and peace agenda. The initiative recognizes civil society as necessary and central in promoting sport as a tool to achieve development and peace objectives. Therefore, empowering civil society organizations reinforces their role in promoting diversity and inclusiveness while maximizing the potential of sport in promoting peaceful and inclusive societies.
More details on the initiative and eligibility criteria are available here.
Deadline extended: Interested organizations are invited to submit their application by 6 June 2022, 18:00 EDT (New York).
Click here to apply now