The United Nations Alliance of Civilizations (UNAOC) has announced the latest recipients of its Youth Solidarity Fund (YSF). A rigorous evaluation process of 1,508 applications helped identify five youth-led organizations based in Asia, Africa, and the Middle East to receive financial and capacity-building support to implement their projects.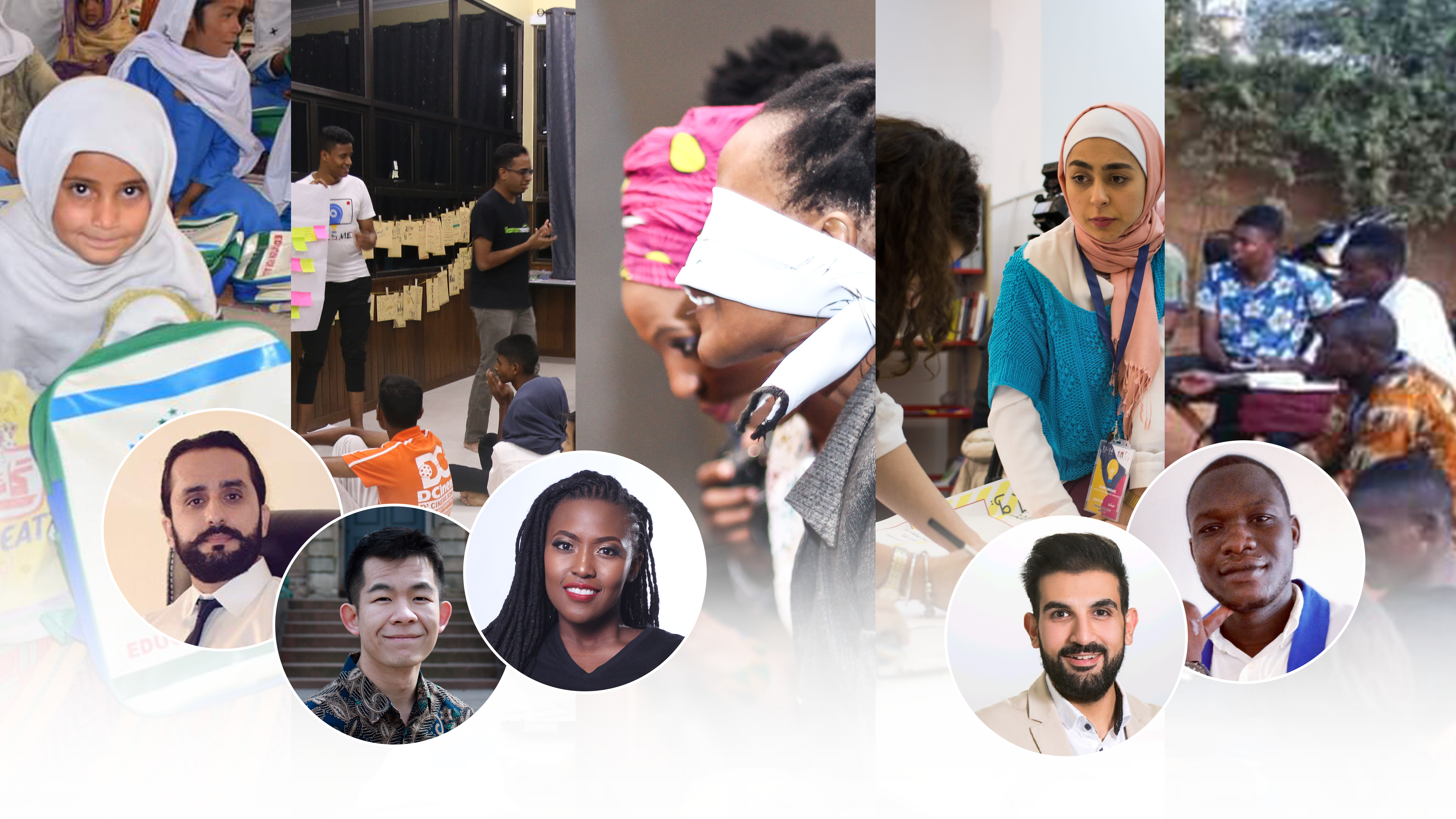 The selected youth-led organizations present creative approaches to building peaceful communities through intercultural and interfaith dialogue with great potential for positive impact on their communities. The five winners join a group of 68 other youth-led organizations that have been selected since the creation of YSF in 2008.
"Youth-led organizations have a deep understanding of local conditions and have meaningful community relationships, which allows them to work with populations that may be difficult for others to access," said the High Representative for UNAOC, Mr. Miguel Moratinos. "Despite the global pandemic, young people have continued to find innovative solutions to peace and security challenges, and with the Youth Solidarity Fund, UNAOC helps them mobilize their communities for positive changes".
UNAOC is implementing the current edition of YSF thanks to the financial support of the Government of Finland. The funded projects are all developed and implemented by young people. While the projects target mainly young people, they have the potential to impact entire communities, often involving religious and political leaders, policy-makers, educational institutions, and media organizations.
UNAOC supports projects that reach out to and connect marginalized youth from different socio-economic, cultural, and religious backgrounds to foster broader and transformative engagement of all types of youth while working to reduce polarization in communities.
In addition to seed funding, YSF recipients will receive technical support to strengthen the implementation of their projects. For the second year, UNAOC is partnering with Search for Common Ground to facilitate a capacity-building programme based on the Youth 360 methodology, providing online workshops and mentorship.
Established in 2008, YSF responded to calls for action made by youth-led organizations worldwide on the importance of establishing funding mechanisms for youth. Today, as the global agenda increasingly speaks of youth's participation and contribution to peace, development and security, YSF remains one of the leading UN support mechanisms to young people working with them to realize the Sustainable Development Goals and drive positive change in their communities and societies.
The 2021 Youth Solidarity Fund Recipients are:
---
Stitch the Split of Peace by Health and Rural Development (HARD) Balochistan, Pakistan
Health and Rural Development (HARD) Balochistan will address the issue of youth participation in escalating violent attacks and the spread of hatred towards ethnic and religious minorities. By building the capacity and skills of youth from different religious, cultural and ethnic backgrounds, they will enable them to promote social cohesion, intercultural diversity, interreligious cooperation, friendship, tolerance, and respect for humanity to ensure an inclusive and peaceful society for all. A cohort of 100 youth leaders will organize a series of dialogue sessions and consultations with fellow youth and the wider community.
---
Bridging the Past, Present and Future by United World College Alumni Association Malaysia/Architects of Diversity, Malaysia
Architects of Diversity's research project will explore the process of narrative construction, consumption, and dissemination through deconstructing political and historical narratives. The project will enable youth to better evaluate and assess the motivation and biases of sources, news and narratives, and become more empathetic towards Malaysia's minority groups. The project will equip young people with tools to question narratives, construct alternative discourse, and devise solution-based approaches to identity-based differences in Malaysia through experiential learning followed by capstone projects delivered by participants in their communities.
---
"Learning to Live Together" Digital Toolkit by Tech Tribes, Jordan
Tech Tribes will work with local youth leaders to reduce tensions between refugees and host communities in Jordan and tackle head-on the relational challenges between youth of Jordanian and Syrian backgrounds. They will design and produce a digital toolkit entitled "Learning to Live Together" to provide activists, community advocates, and educators with the tools and gamified models to build safe spaces and engage the community to foster collaboration, dialogue, and connection between refugee and host communities. A core group of 30 youth will be trained and engaged as the ambassadors for the use of the toolkit. Ten youth organizations will be identified to pilot the toolkit in their respective communities. The toolkit will be in Arabic, accessible to all young people and youth organizations across the Middle East and North Africa.
---
Breaking Down Borders Africa Toolkit Series by The Leaders Who Dare to Dream Foundation, South Africa
The need for accessible resources for meaningful youth participation in interventions addressing xenophobia and racial discrimination specifically designed by and for African youth is what drove the Leaders Who Dare to Dream Foundation to create a platform for young people from different African countries to collaborate on developing resources that will be easily accessible and transferrable to young people across the continent. In collaboration with selected youth leaders, the Foundation will co-create three thematic toolkits addressing (1) Xenophobia and Discrimination; (2) Racial Intolerance and Injustice, and (3) Migration, Immigration and Refugee Rights. Participating young leaders will subsequently run workshops in their local communities, using the toolkits as a resource. A digital campaign will accompany the project to reach a wider audience.
---
Youth Peace Dialogues by Association Development by Young People (ADYP), Burkina Faso
Association Development by Young People (ADYP) will work closely with young people across three selected municipalities in Burkina Faso to shift a paradigm of youth fueling a crisis and empower them to become agents of peace, instead of conflict. 30 young peacebuilders will promote peace and non-violent communication through intercultural and interreligious dialogue with their peers in the target communities. Using United Nations Security Council Resolutions 2250, 2419 and 2535 as their foundation blocks, they will organize 30 educational dialogue sessions on religious and ethnic tolerance, respect and peace. Through intergenerational dialogue, ADYP will involve customary, religious and administrative leaders to support young people's participation in conflict management and conflict resolution. All the work and messages will be amplified through a digital campaign and radio broadcasts.