High-Level Meeting on the Commemoration of the International Day for Women
Women Participation in Decision-Making: Reforms and Best Practices
9 March 2021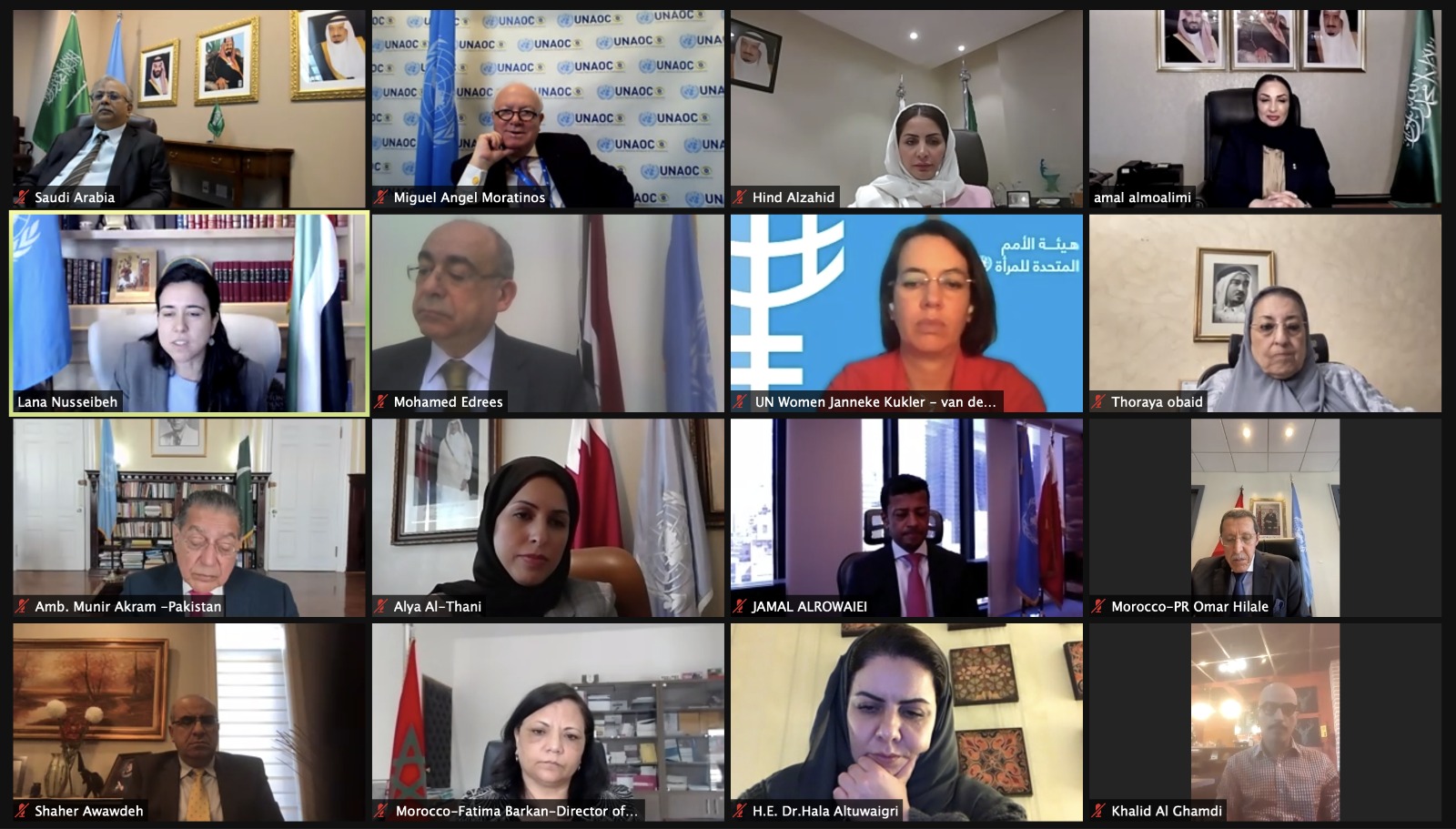 H.E. Abdallah Al-Mouallimi, Permanent Representative of the Kingdom of Saudi Arabia to the United Nations,
H. E. Phumzile Mlambo-Ngcuka, Executive Director of UN Women,
Distinguished panelists,
Distinguished representatives of Member States,
It is an honor for me to participate in this event to commemorate the International Day for Women. Gender equality and the empowerment of women has been a priority for me throughout my career and it continues to be crucial in my current position.
Before I offer you some highlights of our work at the UN Alliance of Civilizations to empower women within our mandate, I would like to salute the reforms and programs that the Kingdom of Saudi Arabia is putting in place as part of the implementation of Vision 2030.
Expanding women's rights, facilitating their political participation and fostering their economic participation will result into a more prosperous and stronger society.
As the World Bank's report on "Women, Business, and the Law 2021" notes, the leadership of the Kingdom of Saudi Arabia in enacting laws and regulations have already resulted in more economic inclusion.
Turning now to our own commitment to women's empowerment in the UN Alliance of Civilizations, and upon taking office as High Representative in January 2019, I added a fifth pillar to the work of UNAOC- in addition to youth, education, media and migration- to strengthen the role of women as mediators in conflicts with a sociocultural and religious dimension. This pillar will also contribute to the implementation of SDG 5 to achieve gender equality and empower all women and girls.
In partnership with Mujeres for Africa, a Spanish non-profit organization, which promotes equal rights and opportunities for African women, we established the Women's Alliance for Peace, which aims at promoting the role of women as peacemakers in Africa. An Advisory Council comprising prominent African women provides us with strategic direction.
After discussions with the Advisory Council and African female Permanent Representatives to the United Nations in New York, a number of priority areas for the work of the Women's Alliance for Peace were identified, including mediation and capacity-building training and engagement with grass-root organizations.
Further to those discussions, on 18 February we organized a webinar with women mediators in Mali and Central African Republic. The objective was to listen to their priorities, needs and challenges in order to determine how we best we can support them.
The need for training; the inclusion of women of formal negotiation processes with clear mandates; addressing sociocultural challenges; the sensibilization of authorities, religious leaders and other key actors about the role of women in mediation; scaling up mediation at the local level and moving from local mediation to mediation at the national and regional level; and ownership and visibility, were some of the main takeaways of the discussion.
UNAOC is now working with our partner Mujeres por Africa in a roadmap based on the principles of ownership and partnership, which will include the development of a project for women in Mali and Central African Republic, which will provide them with tools to address the challenges that they themselves identified. The regional dimension of the project will allow for exchange of experiences and lessons learned between the two countries. During the implementation of the project, we will strive to include women mediators at the community level in both countries beyond the respective capitals. Eventually, this initiative will result in the creation of a network of women mediators that will ensure links with ongoing initiatives and will help facilitate the deployment of trained women mediators to conflict situations with a sociocultural and religious component at the local, national and regional level.
I think that we can explore a collaboration between UNAOC and the Kingdom of Saudi Arabia in the field of women's empowerment through joint projects that could be developed and launched in the near future.
I would like to reiterate my appreciation to the Kingdom of Saudi Arabia for this opportunity to share our work in the area of women's empowerment and I look forward to listening to the rest of the participants.
Thank you very much.