Introductory Remarks by the High Representative
Youth Webinar: "An Intergenerational Conversation: The Future They Want"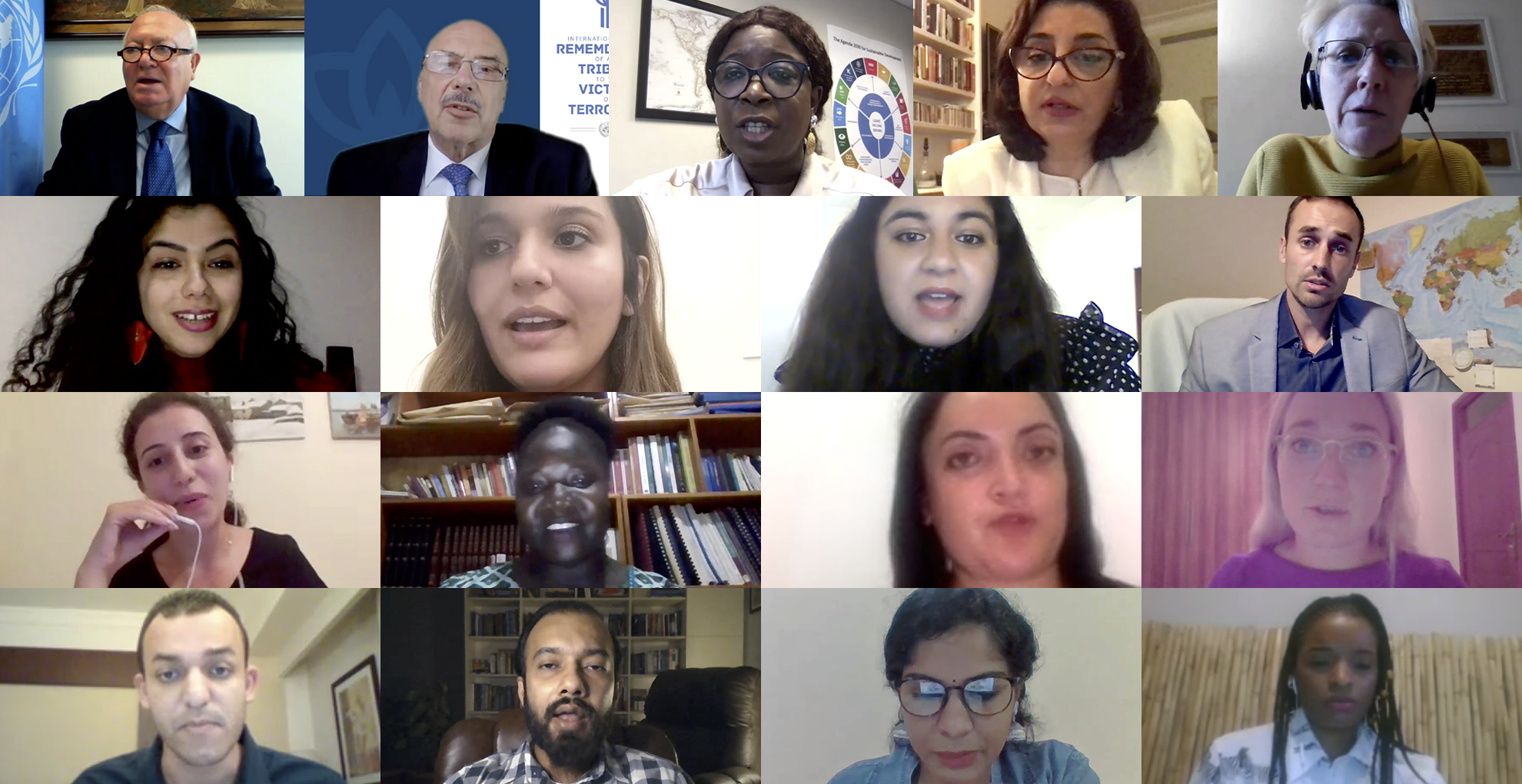 Good afternoon.
And welcome to this inter-generational conversation and I thank you all for making the time to join the conversation.
I will make very brief introductory remarks then I will give the floor to my colleagues USG Vladimir Voronkov, ASG Diene Keita, H.E. Amb Sima Bahous and Ms. Corinne Momal-Vanian. Then I will open the conversation with UNAOC youth alumni whom we are very proud of their accomplishments.
What I truly like about this session is that we get to listen to and be informed by the voices of youth. It continues the dialogues that the Secretary-General began this past January when he launched a series of open dialogues with Youth to mark the 75th Anniversary of the UN. The Declaration on the commemoration of the 75th Anniversary of the United Nations refers to youth as the missing piece for peace development. To build a better tomorrow, we must listen to the voices of the young generation as we chart the course for rebuilding a better world.
Since our inception, we recognized Youth as one of the pillars of the Alliance. We work with them and for them. UNAOC youth Alumni found ways to engage with their communities and help in building peaceful and resilient societies.
We saw it since COVID19 took its toll on our world ending lives and upending livelihoods. But prior to the pandemic, young women and men were in the frontlines as volunteers, peacebuilders, game-changers and trailblazers.
In Lebanon, Uganda, Morocco, Jordan and Pakistan they engaged with the vulnerable communities in difficult times providing healing hands and advocating harmony and reconciliation. In Denmark,South Africa, Tunisia, Egypt, or the Slovak Republic they stepped up using traditional and new technologies to assist in peace-building and advancing intercultural and interreligious dialogue.
I prefer that you hear from them as they speak for themselves about their accomplishments and aspirations.
I would like to give the floor to H.E. USG Vladimir Voronkov, UN office of Counter-terrorism who has met with some of our alumni in 2018 during our global Forum.