UNAOC is pleased to announce that eleven participants from Europe and North America (EUNA) and eleven participants from the Middle East and North Africa (MENA) have been selected to participate in its Fellowship Programme.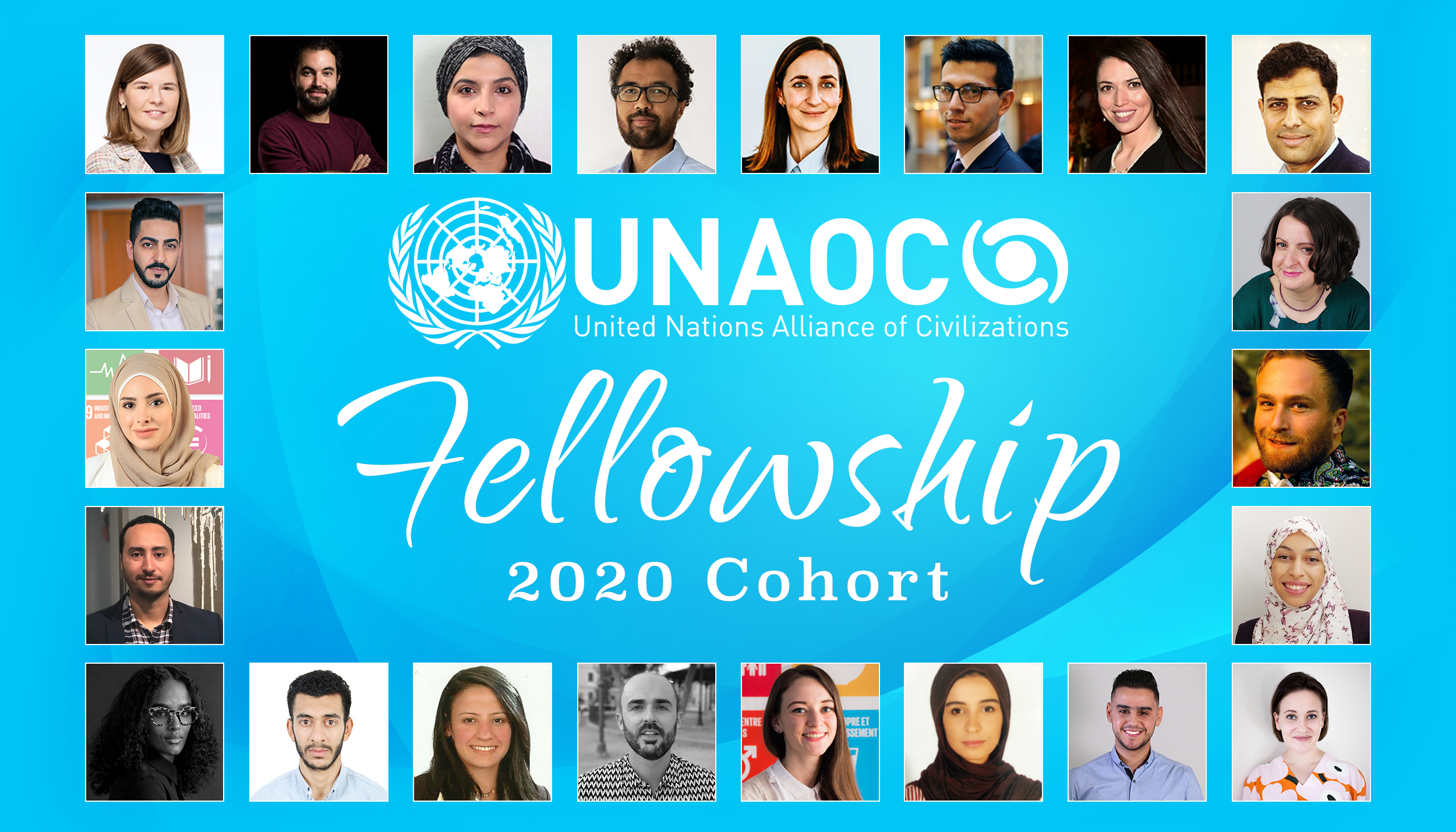 The Fellowship Programme aims at challenging perceptions and deconstructing stereotypes by encouraging young civil society leaders from Europe, North America, the Middle East and North Africa to engage in intercultural dialogue and embrace cultural diversity.
Organized around two-week exchanges, the Programme exposes participants from each geographic area to key stakeholders of their counterparts' region. Fellows are provided with crucial comprehension tools to help them understand the plurality and the complexity of their counterparts' culture, politics, society, religion, media and more.
Building on that, participants become better equipped to position themselves as informed stakeholders and develop cross-cultural partnerships while bridging divides between peoples from different faiths and cultures.
The theme of the 2020 UNAOC Fellowship Programme is: "Building Peace in the Age of New Media". This theme has been chosen in line with UNAOC mandate and priorities as well as the UN global agenda. The choice of the theme has also framed the selection process and participants from both groups are all involved professionally in the fields of media, peacebuilding and conflict prevention.
In light of the current global pandemic, UNAOC will comply with UN guidelines when assessing the format of the 2020 Fellowship Programme and deciding whether participants should travel in the last quarter of the year or engage in an online exchange programme instead.
---
---