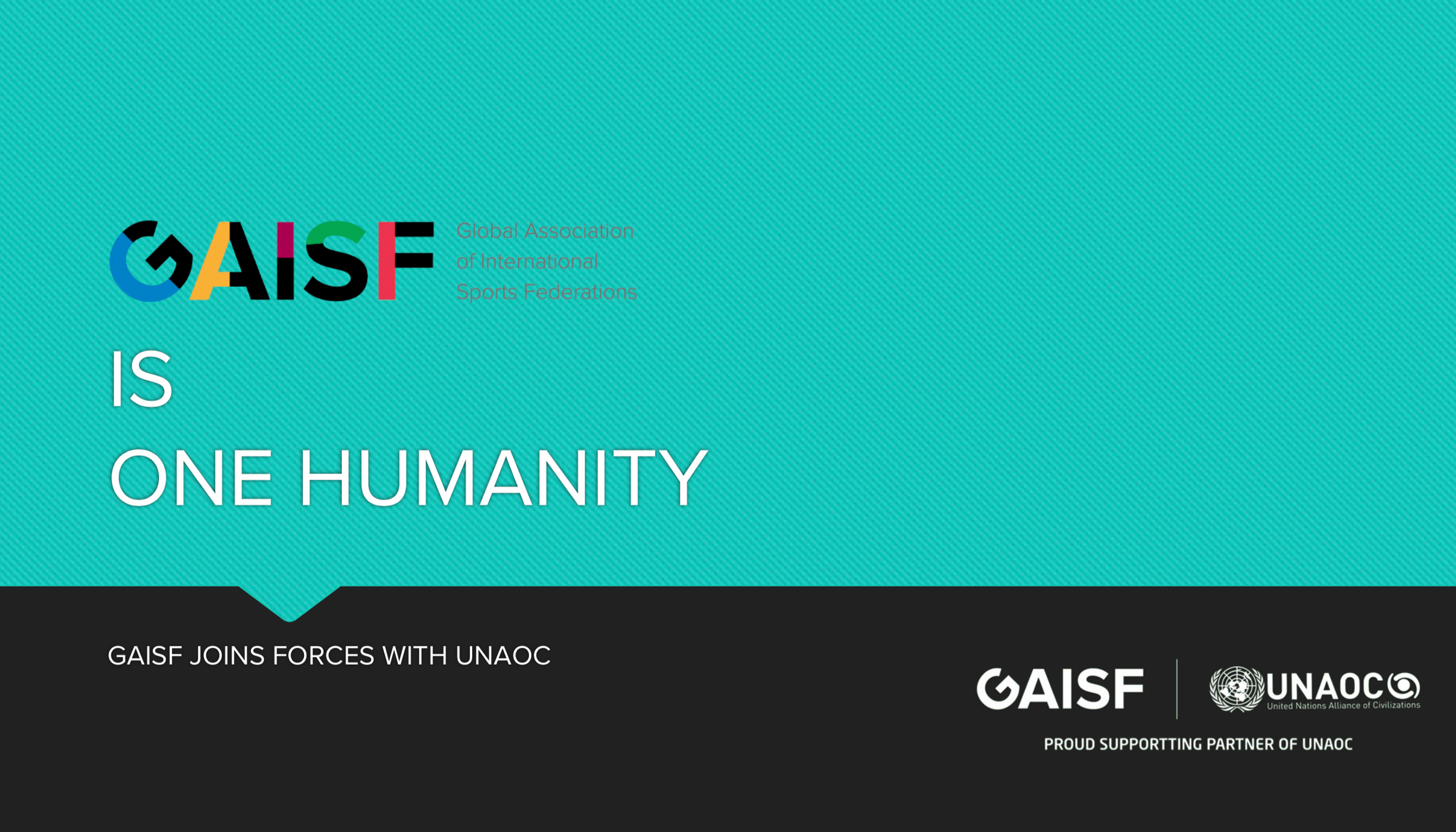 Staying united as One Humanity is today even more relevant than ever before, when the world faces so many complex challenges that can only be overcome through togetherness and inclusion. And this is, precisely, the mission of the United Nations Alliance of Civilizations (UNAOC) and the One Humanity campaign: improving understanding and cooperation among nations and peoples across cultures, something sports and sports federations can play a fundamental role in.
Sport has the power to positively influence by building bridges and encouraging many of sport's core values, such as inclusion, equality and respect, to bring everybody together as One Humanity.
This is why GAISF stands in solidarity with One Humanity, and we would be delighted if you could join our united voice and become part of this powerful campaign to contribute in building a better world.
All activities regarding One Humanity will be featured on a dedicated digital portal, and could range from videos of your athletes, staff or fans supporting the campaign, to web stories showing the ways in which your sport promotes inclusivity.