Remarks of
Mr. Miguel Moratinos
The High Representative for the United Nations Alliance of Civilizations
UAE Interfaith Iftar | 13 May 2020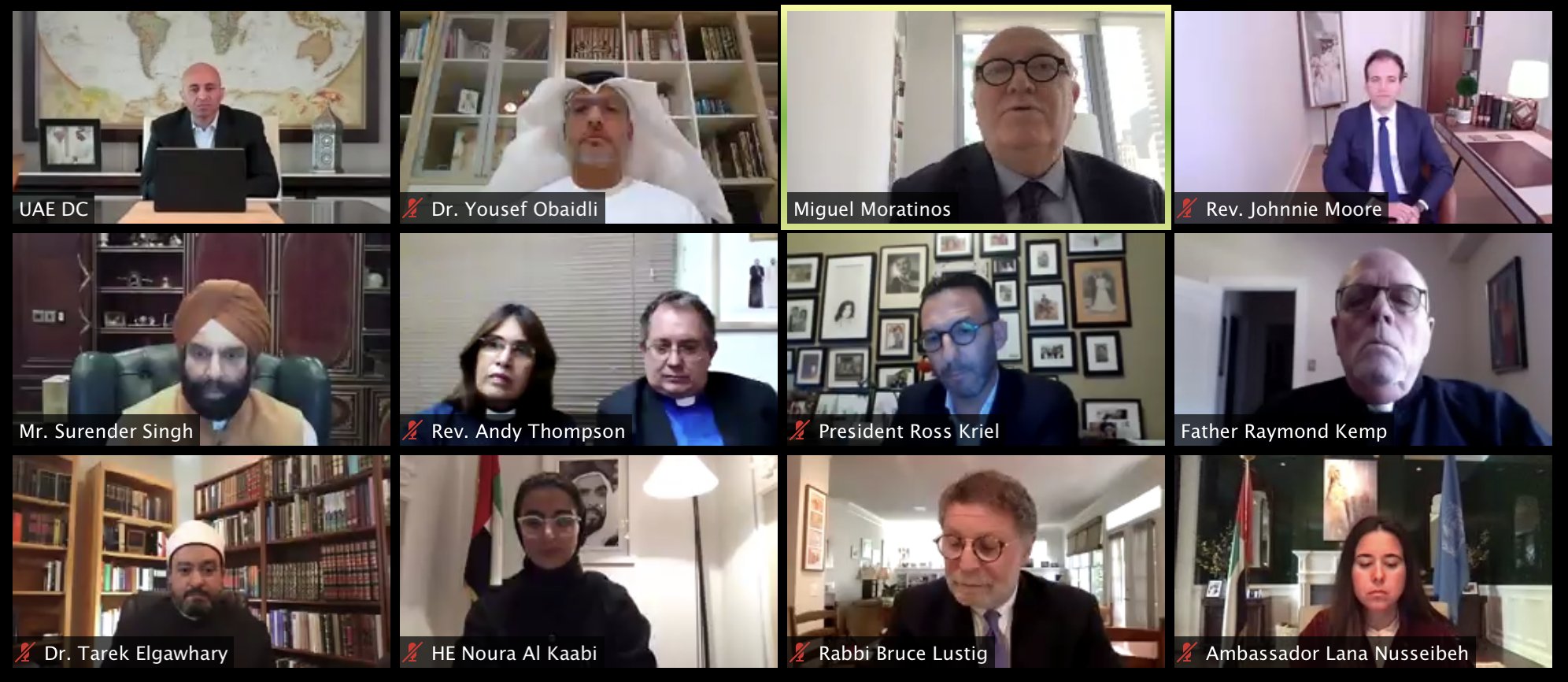 Al Salamu Alayko Wa Rahmatu Allah Wa Barakatu,
Thank you Lana and Ambassdor Otaiba for inviting me to share with you this very special celebration of interfaith Iftar. I am also very pleased to virtually meet H.E. Noura El Kaaby, Minister Of Culture.
The call for prayer is always inspiring especially if it is coming from a place that one can relate to. I was privileged to visit Sheikh Zayed's Mosque during my trips to the UAE. A magnificent place of worship carrying the name of the founding father of the UAE, HH the late Sheikh Zayed Al Nahyan whose anniversary yesterday was marked by Zayed Humanitarian Day.
Today's Interfaith celebration is a testimony of the virtue of human peaceful co-existence that Sheikh Zayed is known to have instilled in the people of UAE and is embraced by the government.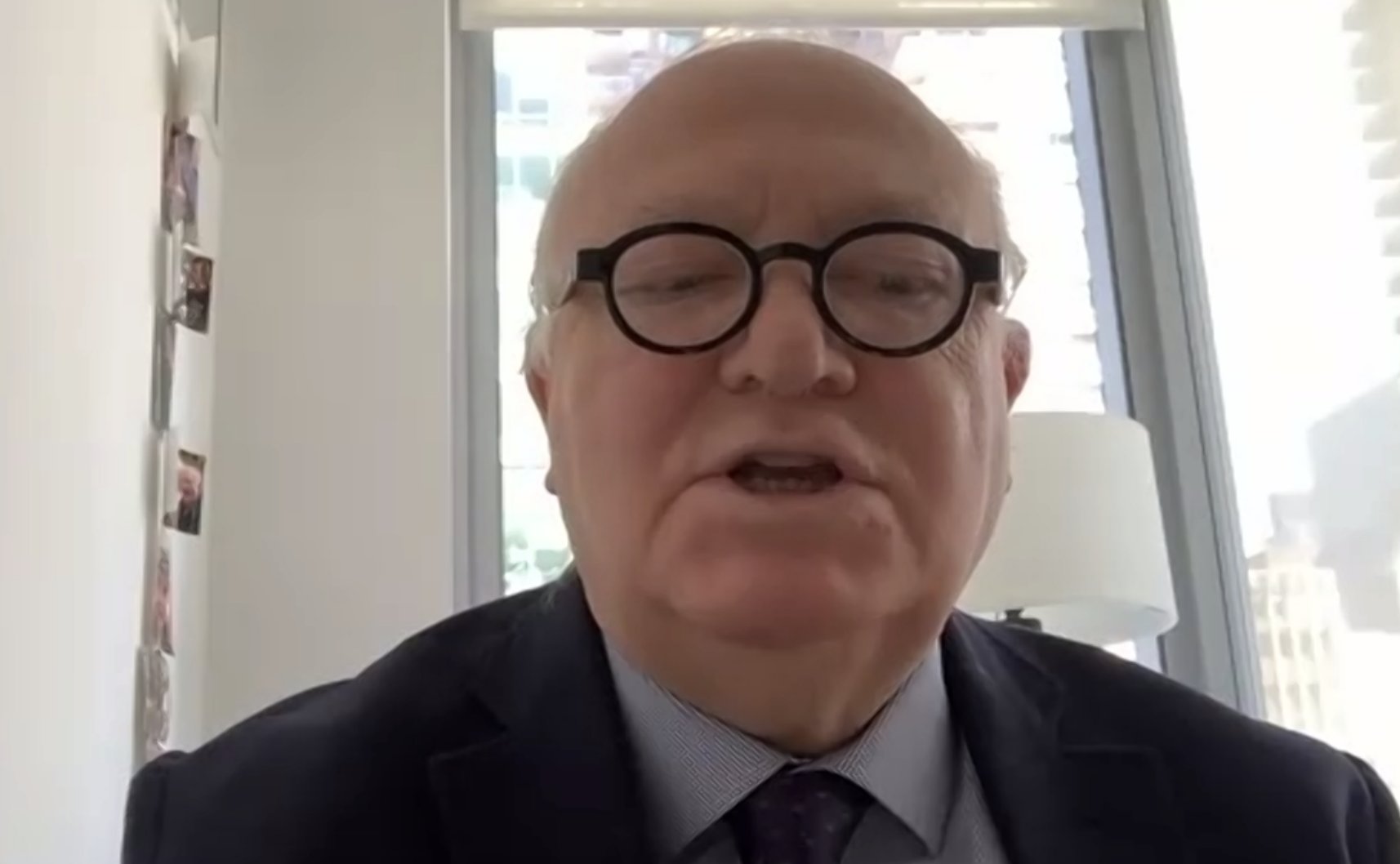 It is heartening to see religious leaders from across the faith spectrum joining today. I am very pleased that the UAE is building the Abrahamic Family House as an embodiment of interfaith harmony.
This is the spirit that is needed today more than anytime before as we all face this global human crisis.
We have always known Ramadan to be an occasion of communities and families coming together. But being physically apart does not mean that we cannot be spiritually connected .
The call for "Prayer for Humanity" called for by the Higher Committee for Human Fraternity to take place tomorrow came from Abu Dhabi. It was endorsed by HH Pope Francis and His Eminence the Grand Imam of Al-Azhar Sheikh Ahmed Al Tayeb and the UN Secretary General. Abu Dhabi is also the same place that saw the birth of the historical document of "Human Fraternity , World Peace and Living Together". signed by His Holiness Pope Francis and His Eminence the Grand Imam of Al-Azhar in February 2019. I will , personally, join both of them tomorrow in their supplication for human solidarity, compassion and unity.
To defeat this virus, and build back a more sustainable and equitable world, we need communities to come together and stand by each other.
That is also the spirt of the UN Plan of Action to Safeguard Religious Sites which was developed by my office. The plan emphasizes the spirituality and universality of places of worship. I am, therefore, very pleased to learn that the UAE is supporting the reconstruction of Al Saa'a Church in Mosul, Iraq, as well as the 12th century Al Nuri Mosque and its leaning minaret.
The United Nations Alliance of Civilizations is committed to continue working on fostering interfaith dialogue and promoting mutual respect and understanding among all people regardless of their culture, religion, race or gender.
This is true to the teachings of Islam which views the world as a single family with global citizenship as the basis for cooperation and peaceful coexistence.
I conclude by quoting from the Holy Quaran, Surat Al-Hujrat: "Oh, mankind! We created you from a single (pair) of a male and a female and made you into nations and tribes, that ye may know each other"
Let us draw faith and strength from each other in these holy days of Ramadan.
Let us also remember as we fight this pandemic together, that Humanity is contagious.
Thank you.