Remarks of H.E. Mr. Miguel Ángel Moratinos
High Representative for the United Nations Alliance of Civilizations
at the
PLURAL+ Youth Video Festival Awards Ceremony
United Nations Headquarters, ECOSOC Chamber, 13 November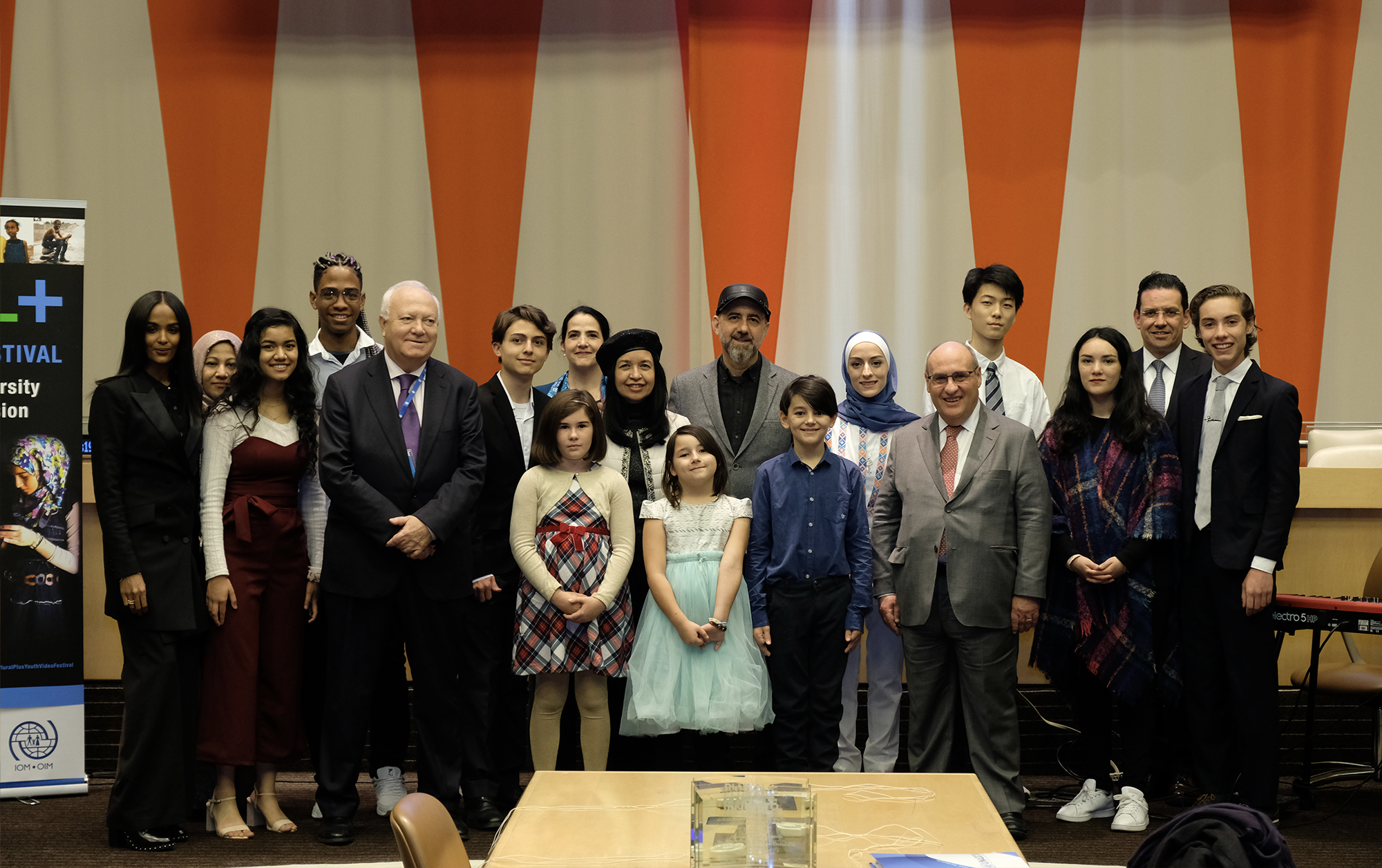 Good morning everyone,
What a wonderful start for the day and for our awards ceremony. Music just opens up your senses…so thank you Ms. Linda Briceño for making our day with your beautiful performance. Linda is an artist from Venezuela and the first female artist to ever receive the Latin Grammy Award for "Producer of the year."
I'm delighted to welcome you to a very special event this morning: the Awards Ceremony of the PLURAL+ Youth Video Festival hosted by UNAOC and the International Organization for Migration and I am really glad that my good friend Antonio Vitorino traveled all the way to participate in the ceremony.
I'm proud to say that this initiative Plural plus has been and continues to be a successful model of partnership between the UN Alliance of Civilizations and the International Organization for Migration for the past eleven years. Our presence here this morning – myself and Mr. Vitorino for the first time in our capacities as head of our respective organizations – demonstrates our commitment to the initiative and our determination to take it forward.
With PLURAL+, we invite young people every year to submit original short films focusing on the themes of migration, diversity, social inclusion, and the prevention of xenophobia.
It provides the space for young people to freely express their visions and to share their inspiring stories on issues relevant to perceptions of migrants and refugees, minorities and marginalized communities.
It also recognizes youth as powerful agents of social change and empowers them to share their vision with the world. When we see videos created by young talents as young as 7 years to 17 from Europe, Latin America, MENA or Africa and Asia, you feel optimistic that our complex world today will be a better place with these young minds.
This year, PLURAL+ received a record number of entries —1,200+ videos from almost 70 countries! — twenty-five of which have been selected for awards. These videos are from Argentina, Bangladesh, Brazil, Canada, Ecuador, Finland, Germany, India, Italy, Iraq, Jordan, Mexico, Romania, Russia, Spain, Tunisia, the United Kingdom, and the United States of America!
I'm delighted to be with you today to celebrate young filmmakers from around the globe and to support the global distribution of their work. I invite you to help us put the spotlight on their work by sharing it on social media by using the hashtag #PLURALplus19.
Thanks again, and I now give the floor to my dear friend, HE Mr. António Vitorino, the Director-General of IOM.