Name of organization:
Blue Sky Youth Network (BSYN), The Former Yugoslav Republic of Macedonia
Description of organization:
Registered as an independent organization in 2007, the Blue Sky Youth Network (BSYN) is a non-profit and non-governmental youth organization. BSYN stimulates youth development by fostering positive values, creative ideas and personal growth. Its 3027 members, youth aged between 15 and 27, have developed projects in arts, environment, European integration, science, IT, and more.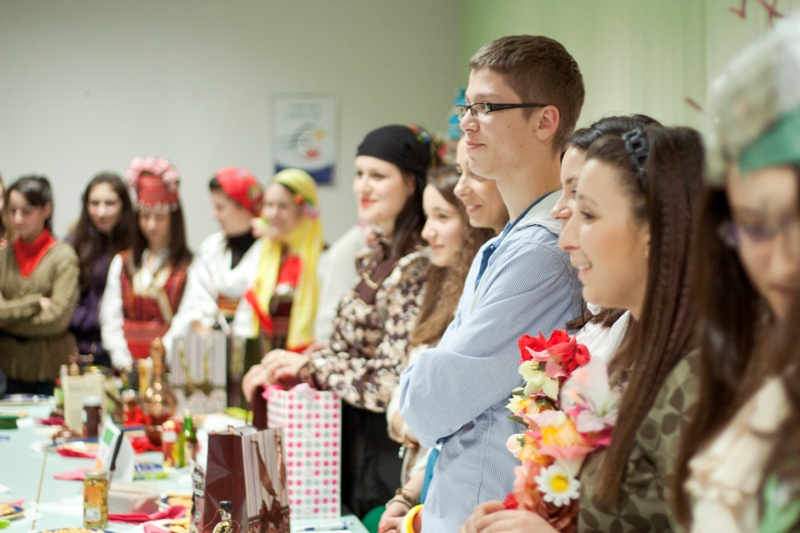 Project description:
Through the "Youth meeting Point" project, the project managers wished to bridge gaps between youth from different ethnic groups, by promoting positive characteristics of each ethnic group in the country. In 8 cities in The Former Yugoslav Republic of Macedonia, 130 young people of all backgrounds were trained in intercultural learning, cooperation, tolerance and conflict prevention. The 6 workshops lead to an increased knowledge and understanding of intercultural and religious learning and cooperation, and resulted in 8 local projects. A final result of the project was the "Youth Meeting Point" manual for positive stereotypes. Marko Markovski, one of the project managers, mentioned that one of their events, really depicted "…youths Willingness to explore cultures that they have never had contact with and are outside of their community. It took a personal Commitment, to learn about other cultures and their members and have a respect for them and their way of living. The youth's actions and positive attitudes, during and after the event, brought about their personal development and capacity to be able to open a dialogue with members of various other cultures and religions, providing a platform for Success in intercultural dialogue and learning, in and outside their community."
Results:
Project implemented
Contact:
marko.markovski@bluesky.org.mk
Website:
www.bluesky.org.mk