Name of organization:
Tomorrow's Youth Organization (TYO), Palestine
Description of organization:
Established in 2007, Tomorrow's Youth Organization (TYO) is a non governmental youth-led organization. It seeks to enable children, youth and parents, in disadvantaged areas of the Middle East, to realize their potential as healthy, active and responsible family and community members. Key areas of work include; youth service learning, non‐formal early childhood education, international and domestic intercultural exchange programs and community development.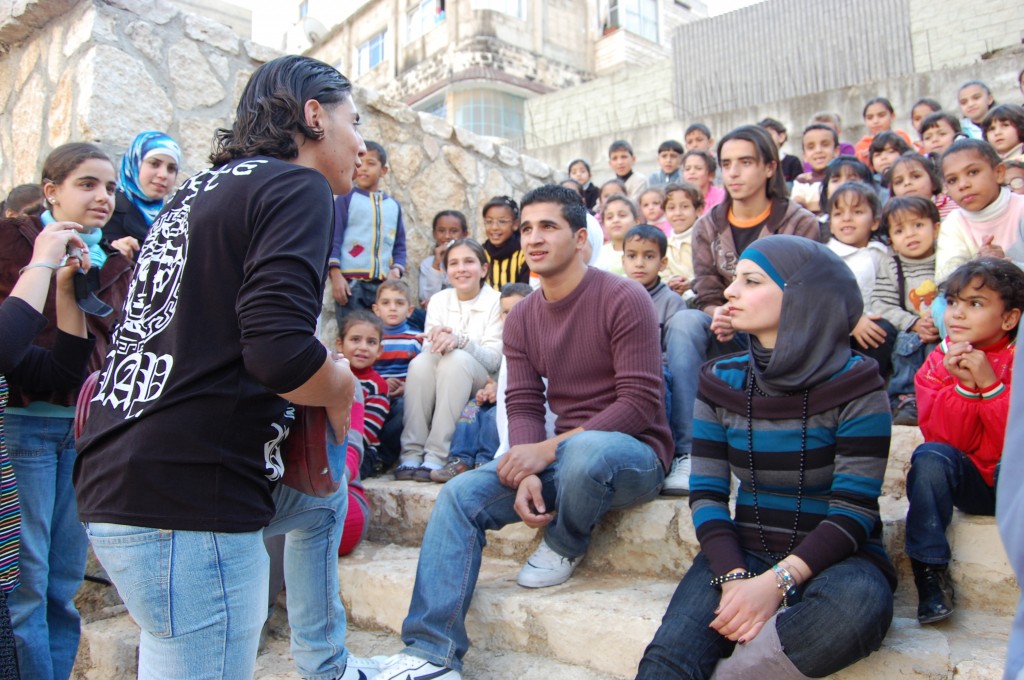 Project description:
During the spring and the fall of 2010, youth from Palestine and the USA gathered in order to create a multimedia kit that introduced the culture of Nablus, which is one of the most isolated communities in the Middle East region. Through a six month period of work, the participants: addressed prejudice by fostering cultural connections between the Middle East and North America; promoted intercultural dialogue among youth; and provided concrete outlets for community engagement. Other activities included the TYO Classes, during which the participants, along with other TYO youth volunteers and staff, cooperated to support young, disadvantaged children from refugee camps through TYO's activities. The project reached the lives of over 500 community members in Nablus through photography and video documentation. One of the project managers commented: "..the initiative has given local Palestinian youth the opportunity to increase their sense of independence, self-confidence and learn valuable skills in leadership, teamwork, decision-making and communication.".
Results:
Project implemented
Contact information:
imad@tomorrowsyouth.org
Website:
www.tomorrowsyouth.org