PEACEapp Tunis
January 28, 2018

-

February 4, 2018
| Tunis, Tunisia
Event Navigation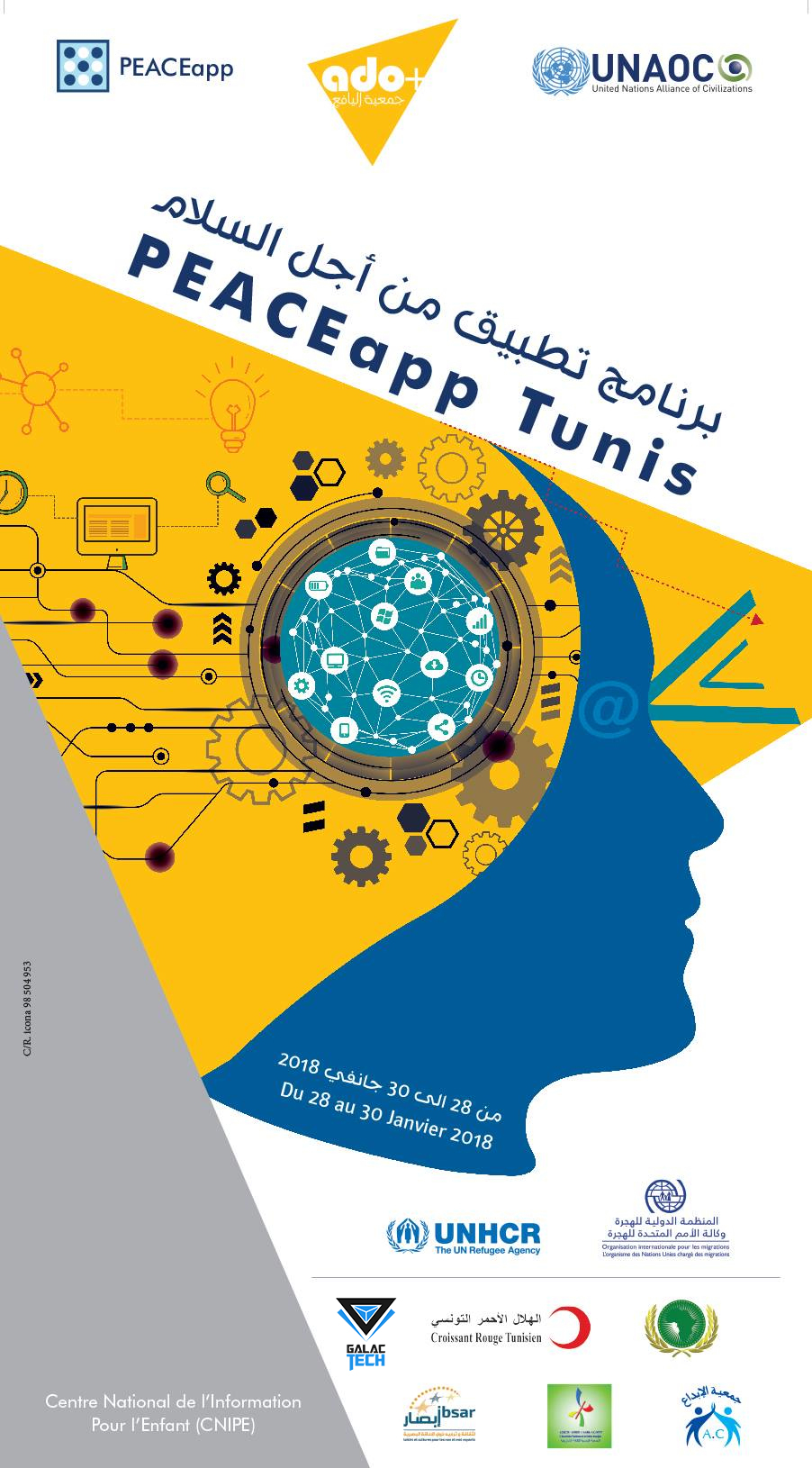 UNAOC in partnership with Association ADO+ and the support of the Centre National de l'information pour l'Enfant (CNIFE), IOM, UNHCR, Red Crescent Tunisia, among other organizations, organized a three-day long
PEACEapp workshop
in Tunis, Tunisia.
Thirty young people, half from Tunisia and the other half young migrants and refugees from nine countries (Ivory Coast, Madagascar, Benin, Chad, Cameroun, Syria, Yemen, Guinea, and Rwanda) work together creating video games.
PEACEapp is a UNAOC initiative aiming at facilitating better understanding and forming camaraderie between local youth and young migrants and refugees. During the workshop all young participants develop video games though the MIT Media Lab gaming platform SCRATCH, while developing at the same time computational thinking, digital literacy, creativity and intercultural dialogue.
The local gaming company Galactech will continue working with some of the workshop participants and develop a gamified app on the topics of migration and refugees challenges.
---
---