2020 G20 Interfaith Forum
October 13, 2020

-

October 16, 2020
| Riyadh, Saudi Arabia
Event Navigation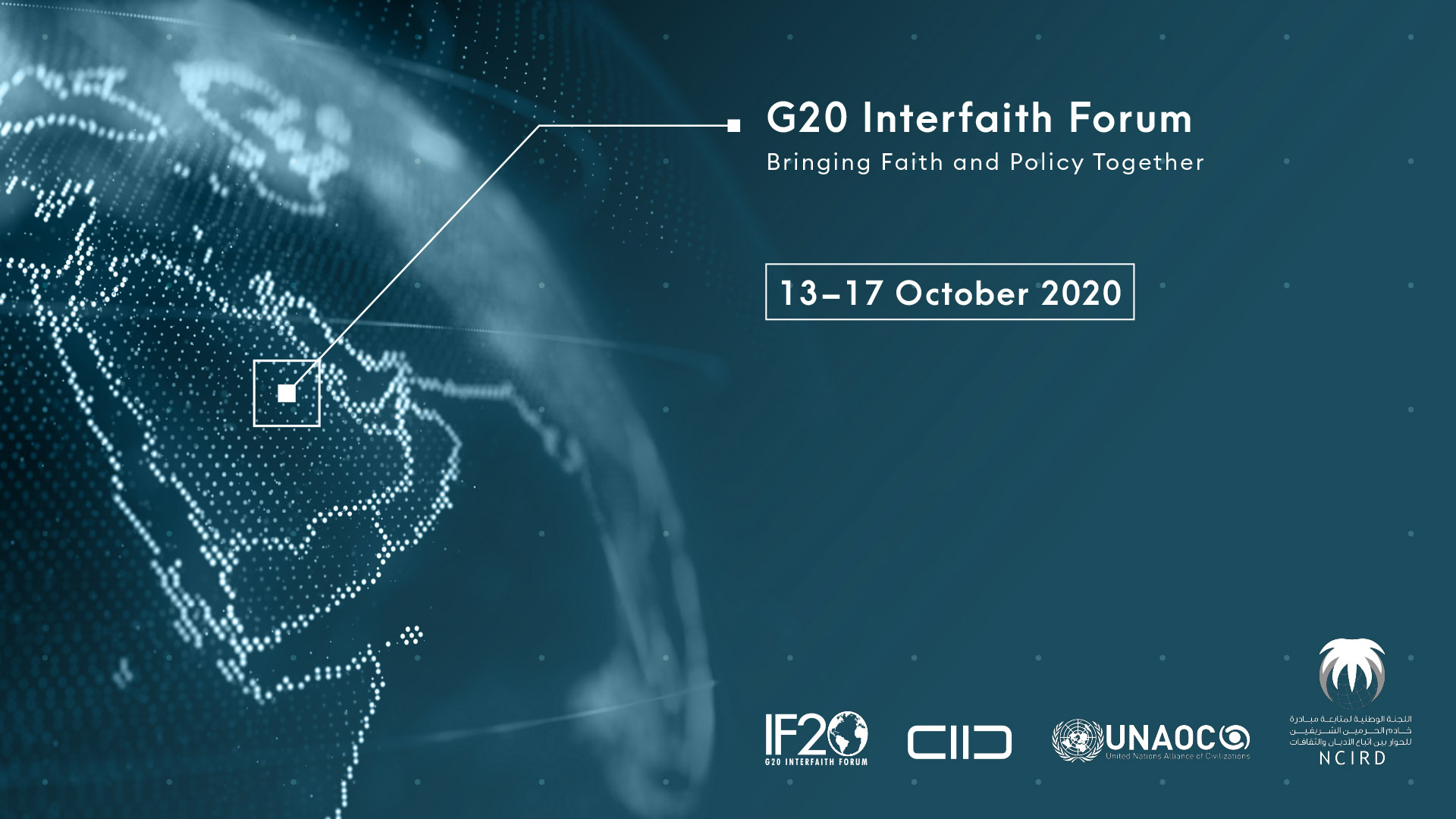 Realizing Opportunities of the 21st Century for All
The formal 2020 G20 Interfaith Forum in Riyadh, Saudi Arabia will take place from 13-16 October 2020. On the way to Riyadh, there will be regional forums in Argentina, Belgium, Ethiopia, India, Indonesia, the Middle East, and Washington, D.C. These gatherings will produce statements and recommendations for the formal 2020 G20 Interfaith Forum. In addition, there are will be two pre-conferences in Riyadh to bring together the KAICIID Youth Programme and KAICIID Fellows right before the 2020 G20 Interfaith Forum in Riyadh that will contribute substantive input for the Forum.
---
Collaborating Partners
The G20 Interfaith Forum Association wishes to express particular appreciation for its co-organizing partners this year for the 2020 G20 Interfaith Forum being hosted by the Kingdom of Saudi Arabia: the King Abdullah Bin Abdulaziz International Centre for Interreligious and Intercultural Dialogue (KAICIID), the United Nations Alliance of Civilizations (UNAOC), and the Saudi Arabian National Committee for Interfaith and Intercultural Dialogue (NCIRD).
---