In partnership with the Global Editor's Network and with the support of the Gulbelkian Foundation, the UNAOC Media and Migration programs jointly organize a high-level seminar of editors, journalists, media and migration experts from Europe and the Mediterranean to discuss challenges, best practices and opportunities in the media coverage of migration.
In this era of unprecedented mobility, migration and the associated increase in cultural and ethnic diversity often generates or reinforces stereotyping. In today's societies, migration is often perceived as a threat to stability, prosperity and identity. Often migrants are used as scapegoats, are stigmatized and held responsible for existing problems.
For institutions like the United Nations Alliance of Civilizations that see the role of media in shaping public opinions and behaviors as crucial, it is timely to create a platform to further dialogue with media professionals on the issue of migration. Identifying challenges and best practices in the coverage of migration will help provide opportunities to counter misrepresentation and misinformation of migrants that encourages mistrust and leads to a social malaise between newcomers and host communities.
The High-Level reunion, which will be opened by High Representative President Jorge Sampaio and moderated according to the Chatham House Rule, brings together a selection of editors, journalists, media professionals and high level migration experts from Europe and the entire Mediterranean region.
Among the editors and journalists are included representatives from Die Welt (Germany), the BBC (UK), El Mundo (Spain), La Croix (France), Corriere della sera (Italy), NZZ (Switzerland), derStandard.de (Austria), Komsomolskaya Pravda (Russia), Maariv (Israel) and Al Ahram (Egypt) among others.  Experts from the International Organization for Migration (IOM), Ethical Journalism Network, the Geneva Centre for Security Policy, and CERI- Sciences Po among others will also intervene to conduct informative sessions around migration.
Aiming at engaging a more global discussion, the UNAOC will present the recommendations of the seminar on the occasion of its annual Forum, in February 2013 in Vienna.
Outcomes Documents:
---
 In partnership with:


Created with Admarket's flickrSLiDR.
Seminar Participants
Moderator 

Amy Selwyn, managing director, News Xchange 
Amy Selwyn is the Managing Director of News Xchange. Selwyn works with media organizations ranging from The Associated Press, Agence France-Presse and Reuters, to Al Arabiya, CNN, the BBC, The NOS, RT (Russia), NHK (Japan), CCTV (China) and nearly all of Europe's public service broadcasters. Selwyn has worked in the news industry for more than 25 years, including positions at the New York Times, AP, and BBC. Selwyn also founded Storytegic, a news brand strategy consultancy. Selwyn is a graduate of Cornell University, and holds a Masters of Business Administration degree from New York University and a diploma in Inter- national Management from the Stockholm School of Economics (Sweden). She speaks French and Italian and is currently learning Spanish.
Keynote Speaker

President Jorge Sampaio, United Nations Alliance of Civilizations High Representative
Jorge Sampaio started his political career as a college student at University of Lisbon's Law School. In 1978, he joined the Socialist Party. He was later elected deputy for Lisbon in the Portuguese National Parliament the following year. From 1979 until 1984, he was a member of the European Commission for Human Rights. He later became the president of the parliamentary bench of the Socialist Party. From 1989 to 1991, he was president of this political group. Sampaio won the presidential election in 1996 and then for a second term in 2001, thus serving until March 2006. Jorge Sampaio was appointed in May 2006 by the United Nations Secretary-General as his Special Envoy to Stop Tuberculosis. In April 2007, he was appointed as the High Representative for the Alliance of Civilizations.
Editors-in-Chief/Journalists

Sameh Abdallah, managing editor, Al-Ahram Newspaper, Egypt
Sameh Abdallah is the managing editor of Al-Ahram Newspaper. He is responsible for the website and Al-Ahram Radio online. Abdallah is also a columnist, and a trainer for Egyptian and Arab Journalists at Al-Ahram Regional Training Center. He teaches journalism online at Al-Ahram Canadian University in Cairo. Abdallah is currently the president of the Egyptian Foreign Affairs Reporters' league of the Egyptian Press Syndicate. He is an international lecturer on Middle East affairs, having visited over 50 countries for professional reasons. In 2002 he helped found the CNN Arabic website in Dubai, where he worked until returning to Cairo three years later. Between the years 1991 and 1997 he worked as an Al-Ahram correspondent in Athens.

Oleksandr Chovan, publisher & president, Media Corporation RIA, Ukraine
Oleksandr Chovan is a publisher, public figure, President of Media Cor- poration RIA, chairman of the Community Council of the State Commit- tee for Television and Radio of Ukraine, Chairman of the Board of Direc- tors of the Association "Independent Regional Publisher of Ukraine," a board member of the World Association of Newspapers WAN-IFRA and a member of Global Editors Network.

 Yasser El Zayat, investigative unit, editor-in-chief, On Tv Chan- nel (ONTV), Egypt
He is currently working as an editor in chief of the investigative unit in On tv. Channel. He, also, works as an independent media consultant and trainer. Since 1988, he has been working to many newspaper, magazines, and training organizations in Egypt and outside. He participated in many conferences about supporting culture diversity, cultural dialogue, and freedom of expression.

Matan Drori, head of foreign desk, Maariv, Israel
Matan Drori, 36, has been working as a journalist for 14 years, and is currently head of the foreign desk at Maariv, a popular middle-market newspaper in Israel. Drori graduated from Tel Aviv University with a Masters in modern European history, emphasizing in nationalization processes. His main interests are international politics, national identi- ties, and – from his experience of growing up in three different countries – immigration.

Amanda Figueras, foreign desk, El Mundo, Spain
Amanda Figueras works in the Foreign Desk section of Spanish daily El Mundo. She mainly contributes to enhance the synergies between print and online edition. She has experience working for elmundo.es website, where she was part of Finance and Breaking News teams for ten years.  She is the founder of the European Affairs section after winning public grant from European Parliament twice. Figueras has a degree in Journalism and also closely studied the Islamic culture. Figueras has a special interest in minorities, having done reports about Roma population in Romania and Slovakia, and about Afghan refugees in Greece.

Natalino Fenech, head of news, National Television Station, Malta
Dr Natalino Fenech graduated from the Universities of Malta and Durham (UK) and has worked as a journalist since 1992. For the past five years he has been the editor and head of news of the national Television Station in Malta. Immigration is a very important issue in Malta because of the num- ber of migrants the island receives on an annual basis and the issue is in the media on a regular basis. Dr Fenech has tackled various stories about the issue and was behind two documentaries about the topic.

Anthony Longden, former senior editor, Society of Editors, U.K.
Anthony Longden has been a journalist for 30 years, 20 of them spent as an editor and senior editorial executive in various regional companies in the UK. He has been a member of the Society of Editors' Parliamentary and Legal Committee since 1999, and most recently helped to draft several of the Society's modules of evidence for the Leveson inquiry. He has just completed a three-year term as an editorial member of the Press Complaints Commission, and sat on its reform sub-committee. Now a consultant, he is advising the PCC during its transition phase.

Michael Mitsos, editor, International Affairs, To Vima/Ta Nea, Greece
Michael Mitsos is the chief editor for To Vima/Ta Nea and specializes in international politics. He also writes a daily column called "Dimensions." Mistos began working with the DOL company in 1988. His educational background is in engineering. Mistos, born in 1959 in Athens, studied chemical engineering at the Polytechnic School of Athens. He also ob- tained a Masters of Biochemical Engineering from the University of Wales. He is married and has one son.

Bernt Olufsen, president, Schibsted Editor's Forum, Norway
Bernt Olufsen is the president Schibsted Editors Forum and former editor-in-chief of Verdens Gang (VG) 1994-2011, Norway`s national daily newspaper. Olufsen is a board member of Norwegian Media Businesses Association. Chairman and board member of several media houses within Schibsted Media Group, located in Norway, Spain, France and the Baltic region. He is also a blogger and media commentator on media ethics.

Volker Pabst, foreign editor, Neue Zürcher Zeitung, Switzerland
Volker Pabst is the foreign editor for for Neue Zürcher Zeitung in Switzerland. He works for the newspaper's foreign policy section, since 2011, specifically covering Russia, international organizations as well as humanitarian and development issues. Pabst, who received his academic training from the universities of Geneva, St. Petersburg and Hamburg, holds a Masters degree in International Relations (2005) and in Conflict Studies (2007). In 2006, he worked as UNV for UNDP's human rights program in Astana, Kazakhstan. In 2008, Pabst joined the International Committee of the Red Cross (ICRC) and was deployed to the organization's operations in Russia and Central Africa (DRC, Chad).

Valeriy Rukobratskiy, editor, Economy & Finance Komsomolskaya Pravda, Russia
Valeriy Rukobratskiy is the editor for economy and finance for the Komsomol- skaya Pravda newspaper. As a child he was forced to be outgoing and commu- nicate well in order to find new friends each time his family (who were involved in the military) was posted somewhere new. He changed schools seven times in the course of moving from the west to the east boundaries and back, through- out his childhood. His need to communicate as a child shaped his choice in profession. While studying philology at the university Rukobratskiy started his career at regional newspapers. After producing several investigative pieces he was offered the position of special correspondent at the most popular newspa- per in Russia – Komsomolskaya Pravda. He was then promoted to news editor before accepting his current position.

Andrea Seibel, deputy editor, Die Welt, Germany
Andrea Seibel is deputy editor-in-chief of WELT-Group, a position she has held since 2010. WELT Group is comprised of six different media components delivering national news. She started working with Die WELT in 1998 and became the paper's deputy editor-in-chief in 2002. Though her background is not in journalism (Seibel studied German and German literature, history and political science) she volunteered in the field while going to school. Once Seibel earned her MA degree, she immediately began her career in journalism starting in 1982 to 1995 with one of the first post-war paper in Germany, "die tageszeitung." Seibel also worked as editor of the foreign desk at Die Wochenpost.

Wicem Souissi, managing editor, Le Maghreb, Tunisia 
Wicem Souissi is currently a journalist and the chief-administrative officer of the weekly "Le Maghreb" (Tunisia). In the latter half of the 2000s, while living in exile in France, he worked for the magazine, "Men and Migration." Souissi is a graduate of the University of Tunis where he holds a degree in mathematics. He also studied economy and finance at Sciences-Po. Other positions held by Souissi include the following: managing editor for the monthly publication "Corresspondances INTERNATIONAL," editor of quarterly magazine "ArtPress Languedoc," editor of a human rights report for Sciences-Po"LDH Sciences-Po" and a daily assignment reporter and coreespondent in Paris for "La Presse de Tunisie."

Olivera Stajic, managing editor, Der Standard.at, Austria
Stajic Olivera, born in 1979 in Vienna, grew up in Bosnia; living in Vienna since May 1992 Vienna where she studied history and journalism and communication sciences .While studying various internships in media and publishing companies. From 2005 to 2007 editor at www.kakanien.ac.at. From 2007 to 2009 editor at Telekom Press and the pfm magazine (finally as chief editor). Since December 2009 editorial director of daStandard.at (Standard.at) and managing editor of derStandrad.at

Peter Szigeti, publishing professional, editor-in-chief, Kreativ magazin, Hungary 
Peter Szigeti (37) is the editor-in-chief of Kreativ magazin, a market- leading monthly publication and website on media industry, advertising and communication in Hungary. He is also the head of content and business development for Professional Publishing Hungary, one of the biggest players of Hungarian trade press market. He holds publishing titles in many different areas, such as communication, tourism, travel and FMCG industries. He hold an MA in communication studies and literature. Szigeti is married with two children.

Danilo Taino, senior correspondent, Corriere della Sera, Italy
Senior correspondent for Corriere della Sera covering globalization issues. Former Germany correspondent from Berlin. Former economic editor of Corriere della Sera.

Lucy Walker, editor, BBC World Service, U.K.
Lucy is the editor of Daytime News Programmes at the BBC World Service (radio), responsible for Newshour, a twice-daily flagship news and current affairs programme; World Update, which serves a breakfast audience in the US and lunchtime in East Africa; a weekend discussion programme called, unimaginatively, Weekend; and an oral history programme, Witness.She has worked for BBC online and on the current affairs flagship programme on domestic TV,Newsnight. In 2006 she spent a year in Geneva for the BBC running an English-language commercial radio station carrying a mix of news, interviews and music. Prior to joining the BBC she spent many years in Brussels as a print journalist covering the EU and Benelux.

Balazs Weyer, CEO, Editors' Forum, Hungary
Balazs Weyer is the chairman of the Hungarian Editor-in-Chiefs' Society, an association for media freedom, ethics and accountability. He is also a lecturer of media ethics and digital media technology at the University of Pécs and the Budapest College of Communication. Weyer had been the founder and editor-in-chief of of Origo.hu, market leading online news source of Hungary, between 1998 and 2011. He is an experienced trainer of new technologies, investigative journalism, minority reporting and other fields.
Professional Associations and Non-Governmental Organizations

Charles Autheman, program manager, Institut Panos Paris (IPP)
Charles Autheman is program manager at Institut Panos Paris (IPP). He is in charge, notably, of projects on migration issues. Currently, he is coordinating a 3-year, 8-country program, called improving information on migrations (Mieux informer sur les migrations). Prior to joining IPP, he worked for the Permanent Conference of Mediterranean Audiovisual Operators (COPEAM) where he coordinated a 2-year cooperation program between the main public radios of the Mediterranean region, called Waves for the Mediterranean.

Pascal Berqué, director, Institut Panos Paris (IPP)
Pascal Berqué is executive director of the Institut Panos Paris. He began in the field of development and cooperation in the early '80s in Algeria and then worked 11 years for the GRET, a French NGO. In 1996, he joined the Paris Panos Institute, an international NGO and network member of the Panos Council (six Panos institutes around the world). He has since held the following positions: 1996-2000: program coordinator "Media for a Dem- ocratic West Africa." Since 2000, he has been director of Central African programs and since 2002, of MENA programs. Since January of 2008, he has been director of programs. In this position he is in charge of conceptual and financial development of all Institut Panos Paris' programs: media pluralism in Central Africa, MENA, South East Asia ; media & diversity; GAP Global Aids Program. In addition, he is responsible for implementing contractual and operational budgets and ensuring their visibility and interaction. In April of 2011, he became executive director of the Institut Panos Paris (IPP).

Bertrand Pecquerie, CEO, Global Editors Network (GEN)
From 2003 to 2011, he was the Director of the World Editors Forum (WEF), the organisation for editors within the World Association of Newspapers. From 1996 to 2002 he headed the World Media Live, developed for news media in seven different languages. The World Media Live was a subsidiary of Vivendi Universal in charge of international websites. From 1989 to 2001, he served as CEO of the World Media Network, a press syndicate gathering major newspapers around the globe (El Pais, La Stampa, Libération, Süddeutsche Zeitung, Der Standard, Al Ahram, An Nahar, Yomiuri Shimbun, Folha de S. Paulo, La Nacion, etc.). Formerly, Bertrand was a lecturer at the «Institut d'Etudes Politiques in Paris.

Eric Karstens, Business Developer, Private/Public sector media companies and foundations, European Journalism Centre (EJC)
Eric (www.karstens.eu) is a consultant, analyst and author, focusing on media related business development, media management, journalism, and media policy. Aside from working for international private and public-sector media companies and foundations, he is affiliated with the European Journalism Centre (EJC) as a business developer and research coordinator. Inspired by his stint as head of scheduling of TV channel VOX, he published – among others – the standard reference "Praxishandbuch Fernsehen" (The Practical Television Handbook). The bulk of his work assignments is related to Eu- ropean Union affairs and to support and governance aspects of the public sphere.

Wilfried Ruetten, director, European Journalism Centre (EJC)
Wilfried Ruetten is currently the director at the European Journalism Centre his main activities and responsibilities include running an international non- profit NGO focusing on training and networking of international journalists. Previously, he was the head of School at the Salzburg University of Applied Sciences. As the Head of School for Digital Television his main activities were setting up curriculum, staff planning, teaching, change management and the introduction of Bachelor/Master Program. He has previously worked in television as an executive television producer at Vox TV. He has also worked as a senior manager business developmental for QSC in Germany.

Matthieu Tardis, head of the Secretariat General, France, Terre d'Asile
Matthieu Tardis, graduated in European human rights law, has been working in France terre d'asile since 2005 where he has had several positions. Currently head of the Secretariat general of the organization, he is mainly working on policy and advocacy on asylum, migration and integration issues at national and European levels. Matthieu participated to several European projects and has developed expertise regarding EU asylum legislation and its impact at national level.

Aidan White, CEO, Ethical Journalism Network
Aidan White is Director of the Ethical Journalism Network, a global coalition of media professional groups campaigning for ethics, good governance and self-regulation across all platforms of media. He is the former General Secretary of the International Federation of Journalists which he led for 24 years until March 2011. He is a founder of the International News Safety Institute and the International Freedom of Expression exchange (IFEX). He formerly worked for The Guardian in London.
International Organizations

Jean-Philippe Chauzy, head of media and communications, International Organization for Migration (IOM)
Jean-Philippe Chauzy is the Spokesperson and the Head of the Media and Communication Department at the International Organization for Migration (IOM). He leads IOM's global media and communications strategy and advises the director general, deputy director general and senior staff both at Head- quarters and in the field on strategic communication matters, which cover a wide range of often complex and sensitive migration issues. Prior to joining the Organization, Chauzy worked throughout the 1990s as a senior producer at Bush House, the home of the BBC World Service and as a BBC regional corre- spondent in West Africa.

Tidiane Dioh, media program manager, International Organization of La Francophonie (OIF)
Tidiane Dioh is the head of the media program at the International Organiza- tion of La Francophonie (OIF) since March 2004. The media program covers primarily Africa, the Caribbean, Asia and Eastern Europe. Between 1994 and 2000, he worked as a journalist in Liege for the monthly French-speak- ing Belgian magazine C4. He then worked as a journalist for Jeune Afrique and TV5 Monde in Paris. Dioh has written several books. Dioh studied at the University of Liege, Belgium, where he earned his degree in Moral Philoso- phy, Economics and Management at the International Political Relations and Information Science and Communication. He holds a Phd in Information Science and Communication from the Sorbonne Nouvelle in Paris. Dioh also lectures at the University of Sorbonne-Nouvelle.

Sue Le Mesurier, head of migration unit, International Federation of the Red Cross and Red Crescent (IFRC)
Sue Le Mesurier, is the Head of the Migration Unit with the International Federation of the Red Cross and Red Crescent. She has more than 25 years of experience working in the humanitarian/international organization sector, including positions with the International Federation, ICRC, British Red Cross Society and U.N. agencies. Her academic studies include the Refugees and Forced Migration course at the University of Oxford, U.K., in the Department of International Development Refugee Studies Centre. She has previous experi- ence in environmental planning, sociology and geography at Auckland Uni- versity, New Zealand. She has extensive experience in Asia, Pacific, MENA and Africa as well as diplomatic and advocacy expertise within the global humani- tarian context.
Think Tanks and Academia

Mohammad H. Al-Momani, dean, Jordan Media Institute
Mohammad Al-Momani is the Dean of Jordan Media Institute. He is a colum- nist at Alghad newspaper and a host of the Jordan radio talk show: Current Events. Momani is currently a member of the Executive Board of Queen Rania Center for Jordanian Studies and Community Service. He is an Associate Pro- fessor of Political Science at Yarmouk University, and was previously the Assis- tant Dean of the Faculty of Arts. Momani is a part time lecturer at the Jordan Institute of Diplomacy and the Council for International Educational Exchange (CIEE). He has taught at both Rice University and the University of North Texas, where he was awarded the Best Academic Achievement award. He is the former advisor the the Jordanian Prime Minister. He also served previously as an Advisor at the Jordan Institute of Diplomacy and the Director of Training and Education. He is the former host of the Jordan TV show: Political Affairs.

Fritz Cropp, associate dean, University of Missouri School of Journalism
Fritz Cropp directs a diverse array of international programs at the Missouri School of Journalism, where he also is an associate professor of advertising. He has managed several large grants from the U.S. Department of State aimed at building journalism education programs around the world, including the Bringing the Missouri Method to Moscow State University and the Giving Voice to Democracy: Building a Graduate Journalism Program in Moldova programs.

Khalid Koser, deputy director and academic dean, Geneva Centre for Security Policy (GCSP)
Dr. Khalid Koser is deputy director and academic dean at the Geneva Centre for Security Policy. He is also the non-resident senior fellow in foreign policy studies at the Brookings Institution, associate fellow at Chatham House, re- search associate at the Graduate Institute of International and Development Studies in Geneva and non-resident fellow at the Lowy Institute in Sydney. Dr. Koser is chair of the U.K.'s Independent Advisory Group on country infor- mation, vice-chair of the World Economic Forum Global Agenda Council on Migration and editor of the Journal of Refugee Studies.

Marie-Luce Viaud, research team leader, Institut National Audiovisuel (INA)
After a PhD in computer graphics at INRIA & University Paris XI and a postdoctoral year at UPENN, Marie-Luce Viaud joined INA's research departement in 1994. She leads the VIF team (Visualization, Indexing and Data Mining) . Her research interests are focused on information visualisation and mining and their application in media and history researches and analysis. She has participated in several Nationnal and European research projects and is currently leading the project OTmedia, "The Transmedia French Observatory".

Jan Niessen, director, Migration Policy Group (MPG)
Dr. Jan Niessen studied sociology at the Amsterdam Free University and is and director of the Brussels based Migration Policy Group, an independent policy agency. His professional activities include designing and conducting international comparative research projects, undertaking feasibility studies and establishing and managing international expertise networks. He advises public and private sector organisations on matters related to international migration, immigrant integration, anti-discrimination and diversity. He co- authored the EU Handbooks on integration and created and managed on behalf of the European Commission the EU Website on Integration and the EU Immigration Portal. He created and co-authored the Migrant Integration Policy Index (MIPEX), is member of the Editorial Board of the European Journal of Migration and Law, was founding member of European Anti- discrimination Law Review and co-editor of the book series on immigration and asylum law and policy in Europe.

Catherine Withol de Wenden, director of research, French National Center of Scientific Research (CNRS)
Catherine WIHTOL de WENDEN is the director of research at the French National Center of Scientific Research. She holds a PhD in political science from Sciences-Po Paris and a law degree from the University of Paris I. She also teaches two courses per year at Sciences Po. Between the years 2002 to 2008 she was the director of the research committee « Migration » for the International Sociological Association. WENDEN has written a dozen books on international migration, as well as contributed to various projects on the subject.
UN Agencies, Funds and Programs

Guy Berger, director, Division for Freedom of Expression and Media Development (UNESCO)
Guy Berger is UNESCO's director for Freedom of Expression and Media Development, based in Paris. Between 1994 and 2011, he was head of the School of Journalism and Media Studies at Rhodes University, South Africa.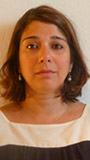 Pia Oberoi, migration advisor, Office of the High Commissioner for Human Rights (OHCHR)
Pia Oberoi is currently a migration advisor at the Office of the High Commissioner for Human Rights. Previously she led the work of Amnesty International's International Secretariat on migration and human rights and advised on migration and related issues for a range of organizations, including the Asian Forum for Human Rights and Development and the International Council on Human Rights Policy. She holds a doctorate in international relations from St Antony's College at Oxford University and has published extensively on migration and human rights issues.
Seminar Organizers

Helena Barroco, special adviser to President Jorge Sampaio
Dr. Helena Barroco is a member of the Board of Directors. Helena is a Portuguese Diplomat, and Special Adviser to former President Jorge Sampaio. Helena is a graduate in Philosophy from the Catholic University of Lisbon and has a PhD in Philosophy of Quantic Physics from Leuven University, Belgium and a Master Degree in Conference Interpretation from Mons-Hainaut University in Belgium.

Stéphanie Durand, strategic media partnerships manager, United Nations Alliance of Civilizations (UNAOC)
Stéphanie Durand is Strategic Media Partnerships Manager at the United Nations Alliance of Civilizations, where she is in charge of media partnerships/ projects management & development, from meeting of media leaders, training of journalists, innovative projects, and manages over 100 strategic media partners worldwide. She previously worked at Sciences Po Paris as associate director at the international affairs office and then in charge of international development of the School of Journalism. She holds a master's degree in International Affairs both from Sciences Po Paris and the London School of Economics, and an executive master from Sciences Po in media management.

Anne Grobet, migration and integration program manager, United Nations Alliance of Civilizations (UNAOC)
Anne Grobet is in charge of the Migration and Integration program of the UN Alliance of Civilizations (UNAOC). Seconded to the UN by the Swiss Department of Foreign Affairs as an Expert for civilian Peacebuilding, Anne Grobet initially worked for an international organization (TIPH) monitoring the situation and reporting on breaches of international humanitarian law and international recognized human rights standards in the city of Hebron in the Occupied Palestinian Territories. Anne Grobet has studied International Relations and Middle Eastern Studies in the Graduate Institute of International and Development Studies of Geneva.