Name of organization:
St. Andrew's Refugee Services (StARS) – Youth LEAD Project, Egypt
Description of organization:
StARS is a youth organization that works on the empowerment of youth and intercultural dialogue and understanding of Cairo's refugee community, by investing in youth through participatory and demand-driven programs.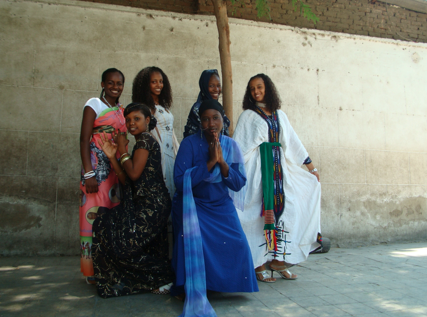 Project description:
This project engaged youth from different religions, tribes, and nationalities in collaborative arts and sports networks, promoting interaction through new media. The activities of the project aimed to bring young Sudanese and Egyptian women together, to exchange information about each other while gaining skills (English courses). The project culminated in a performance by Sudanese and Egyptian women showcasing different elements from each culture. The project launched Youth LEAD Radio, a medium capitalizing on the community's appreciation for hip-hop culture, while empowering youth to have a voice within their community in Cairo and over the Internet. Furthermore, hip-hop classes and sports programs were offered. Approximately 500 marginalized youth in Cairo enrolled in the classes. Program participants were able to see conflict resolution in action and learn its principles, as well as creating useful, positive networks and life-long connections. For each 13-week term, classes were full and attendance was consistent.
Results:
Project implemented
Contact information:
k.burke@youthleadproject.org
Website:
www.standrewsrefugeeservices.org