The Silk Road Concert
October 14, 2017 | 5:30 pm

-

9:00 pm
| Human Rights and Alliance of Civilisations Room, United Nations, Geneva
Event Navigation
Organized by the United Nations Alliance of Civilizations (UNAOC) and Fundación Onuart
An encounter between East and West, promoting the dialogue and understanding among cultures through Art, as the best instrument to promote harmony between nations.
The United Nations Alliance of Civilizations (UNAOC) and Fundación Onuart are inviting prestigious musicians from the Silk Road countries to perform at "The Silk Road Concert." While offering a musical journey through the Silk Road – possibly the most mythical route of antiquity – the concert sets out to use music as an instrument to foster intercultural dialogue, understanding, and rapprochement between nations and cultures. The setting of the Human Rights and Alliance of Civilizations Room in the Palais des Nations in Geneva will provide the ideal backdrop to promote dialogue and peace around the world through music.
---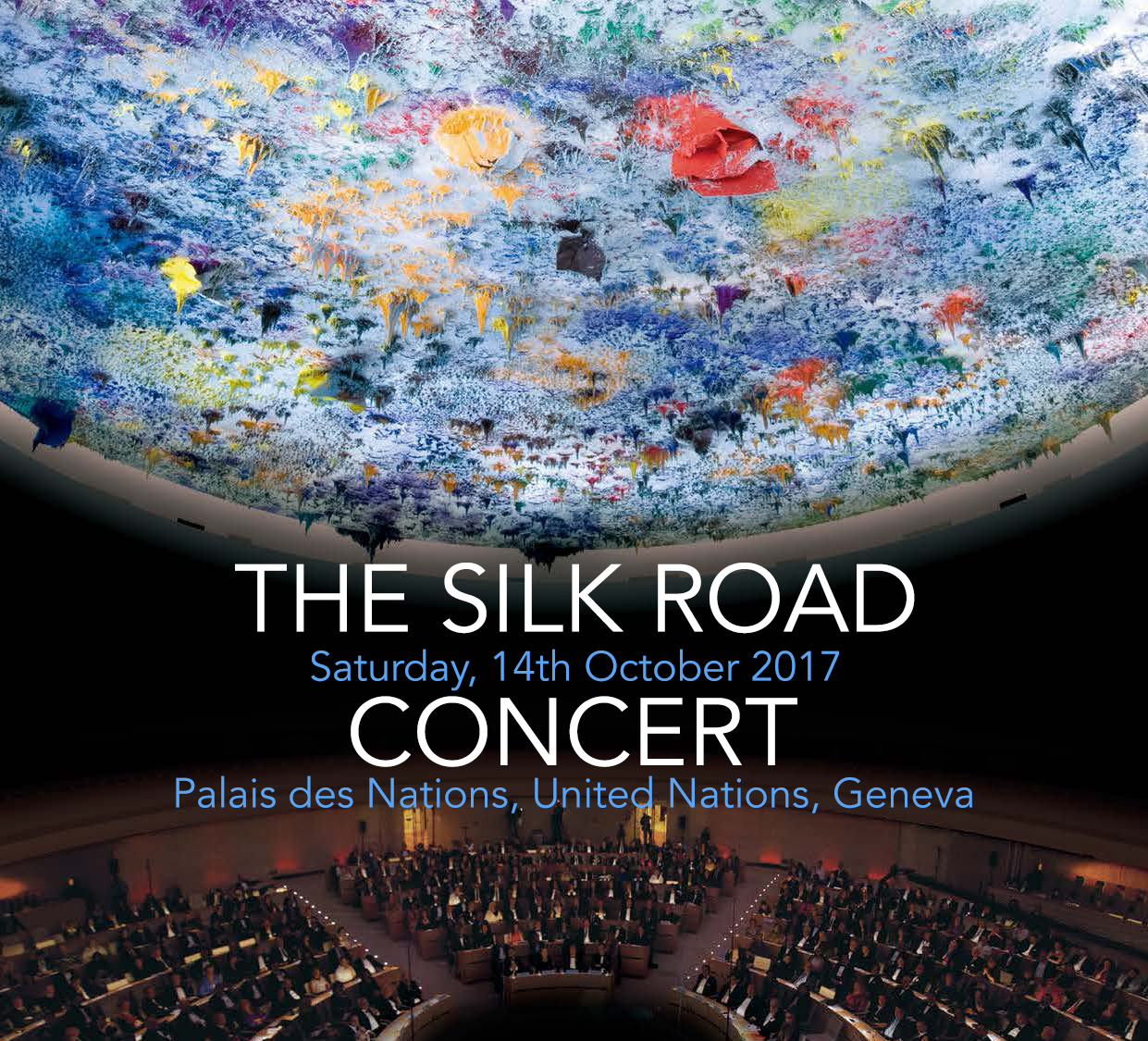 ---
Musical Performance by:
Symphonic Orchestra of the Balearic Islands directed by Maestro Pablo Mielgo
Yasmine Azaiez (violin)
Bing Bing Wang (Soprano)
Burak Bilgili (Bass)
Fatma Said (Soprano)
Huiling Zhu (Mezzo)
Vladimir Galouzine (Tenor)
Warren Mok (Tenor)
Yuan Gao (Soprano)
Remarks by:
Michael Moller, Director-General of the UN Office in Geneva
Guillaume Barazzone, Mayor of Geneva (tbc)
 Joaquín Alexander Maza Martelli, President of the UN Human Rights Council
Nassir Abdulaziz Al-Nasser, UN High Representative for the Alliance of Civilizations (UNAOC)
Miguel Ángel Moratinos, President of Fundación Onuart.
---