New York – 22 September 2021
On the margins of the 76th session of the United Nations General Assembly, the High Representative for the United Nations Alliance of Civilizations (UNAOC), H.E. Mr. Miguel Ángel Moratinos, received delegations of the two co-sponsors of UNAOC namely the governments of Turkey and Spain led respectively by Turkish Foreign Minister H.E. Mr. Mevlüt Çavuşoğlu and Spanish Foreign Minister H.E. Mr. José Manuel Albares. The meeting took place in the office of UNAOC located in New York.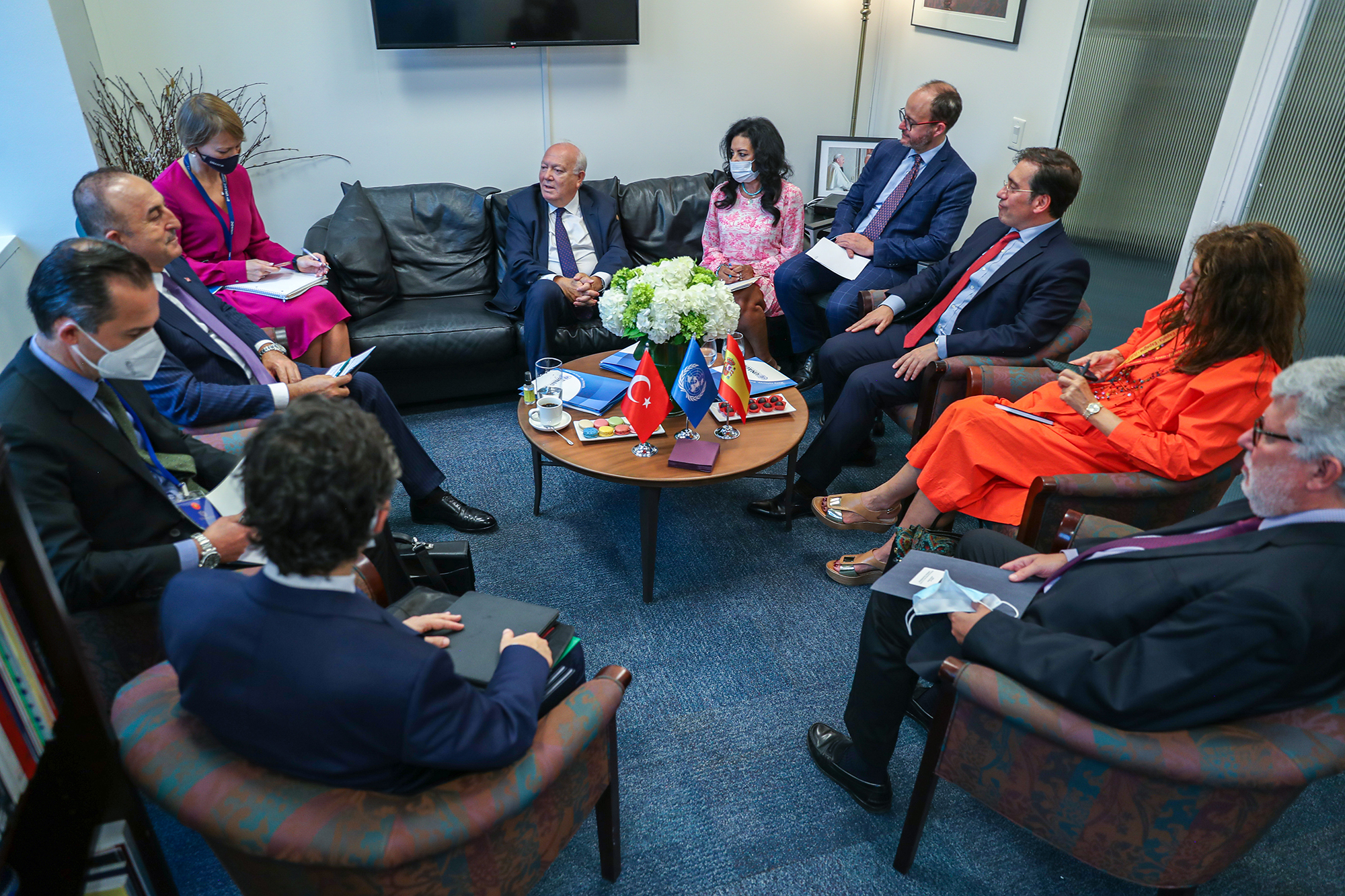 The trilateral meeting focused on the progress made in the implementation of the Action Plan of the High Representative for UNAOC, covering the 2019-2023 period as well as the new initiatives and programs launched during the past 15 months. Preventing and Countering Violent Extremism (PCVE), advancing intercultural and interreligious dialogue and mediation in identity-based conflicts featured in the discussions.
The Foreign Ministers of Spain and Turkey seized the opportunity to meet with UNAOC staff. The co-sponsors reiterated their continued support for UNAOC and the High Representative's initiatives.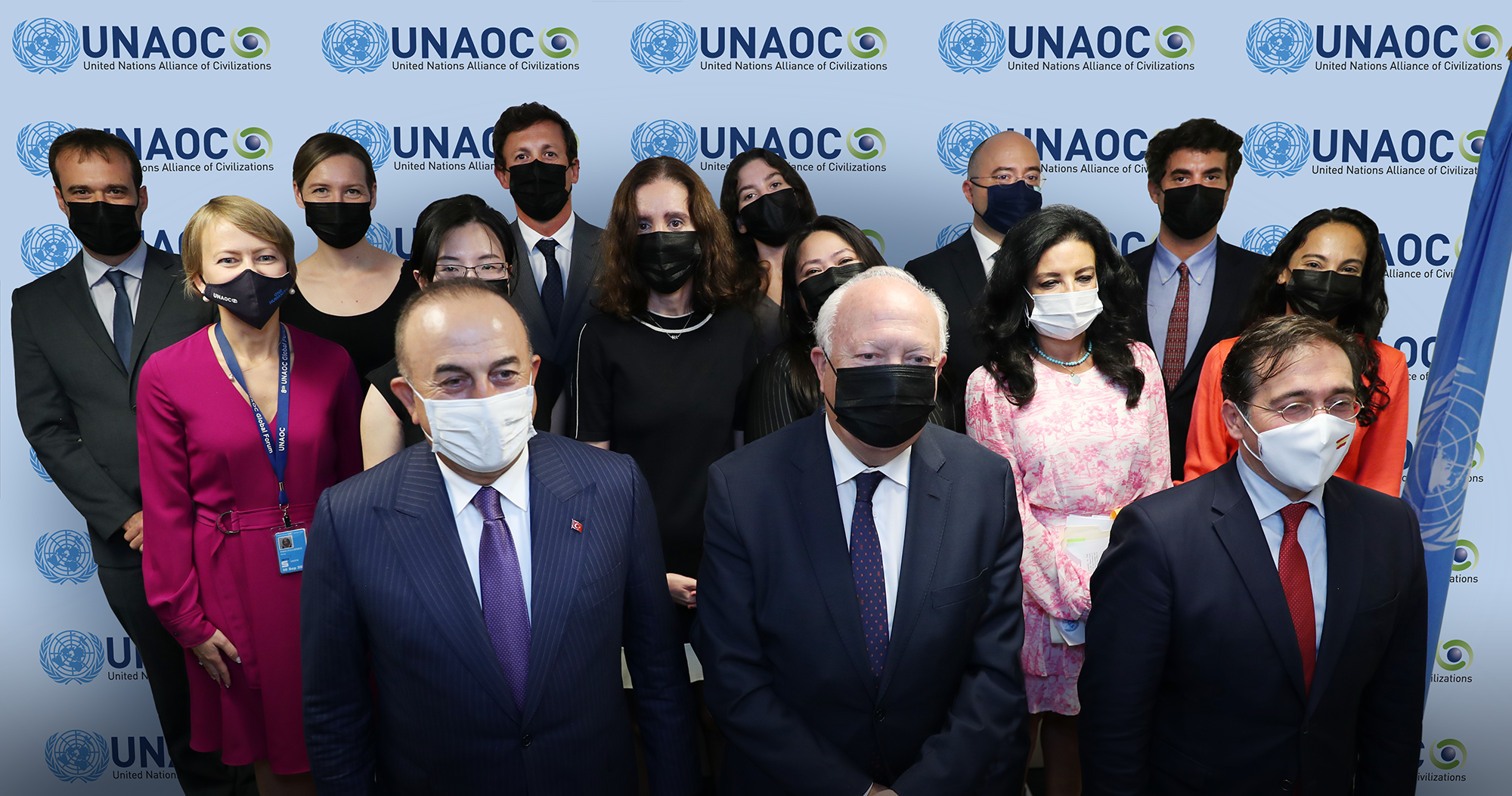 On his part, the High Representative expressed his appreciation for the political and financial support of the leaderships of Turkey and Spain.
Spain and Turkey have been the co-sponsors of UNAOC since its creation in 2005. Since then, numerous countries and organizations have joined the Group of Friends of UNAOC. Today, UNAOC benefits from the political support of 127 UN Member States, one non-member state, and 28 international organizations representing all continents, societies, and cultures.
---
Contact: Ms. Nihal Saad, UNAOC Chief of Cabinet and Spokesperson for the High Representative, saadn@un.org.