Nigeria, Tanzania, and Senegal host activities to showcase how sport can contribute to a more inclusive world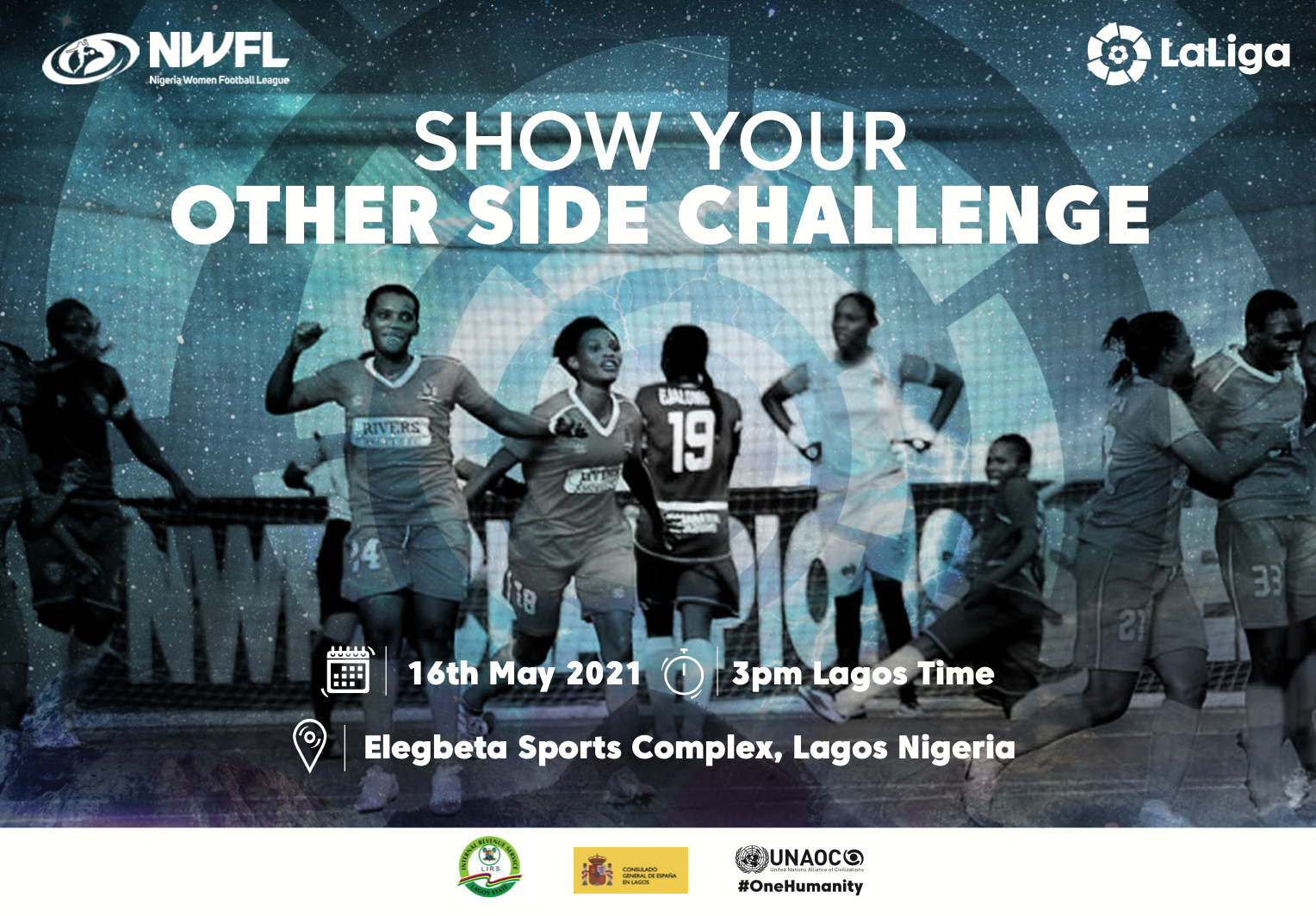 LaLiga, one of the key partners of the United Nations Alliance of Civilizations (UNAOC) for the #OneHumanity campaign, continues to play an active role in supporting UNAOC's objectives and has organized different activities in three African countries: Nigeria, Senegal, and Tanzania.
The first activity took place in Lagos, Nigeria, where LaLiga hosted the "Show your other side challenge", organized together with the Nigeria Women Football League (NWFL) and aimed to strengthen women's football in the country and Africa as a whole. This action involved 16 teams from the NWFL, with different challenges and an all-star game, held at Elegbeta Sports Complex.
The main objective of the "Show your other side challenge" was to use football to empower women and provide a space to unite people of different genders, social groups, ethnicities, and beliefs to inspire solidarity and work for a better community.
This May, LaLiga will also travel to Tanzania to set the stage for the "The Dreaming Day", a competition featuring eight clubs in collaboration with Born to Learn. The three-day competition (21-23 May), , will gather eight teams from the Kilimanjaro region representing eight LaLiga clubs: Atlético de Madrid, Cádiz CF, CD Leganés, Real Betis, Celta de Vigo, SD Huesca, Elche CF, and Villarreal CF.
"The Dreaming Day" competition will again showcase how football, and sport in general, have the power to promote education, social integration, and gender equality as well as combat racism and discrimination.
In June 2021, LaLiga will also organize "Together as One", a one-day camp with a series of sports events and life-skill workshops involving 100 children from Thiès, Senegal. The camp aims to promote diversity and mutual respect among young children.The #OneHumanity campaign promo will be highlighted throughout these activities sending a strong message about inclusion, discipline, gender equality, and solidarity.
Seyni N. Sick, president of FutFem at the Senegalese Football Association (FSF), and Mamadou G. Diop, a former top basketball player with Baskonia, will be the mentors of this special activity and share their experiences with participating youth.
All these activities aim to help girls and boys become advocates for solidarity and inclusion in their communities and empower the roles of girls and women in sport.