LaLiga joins forces with the United Nations Alliance of Civilizations to promote social inclusion, diversity, and mutual respect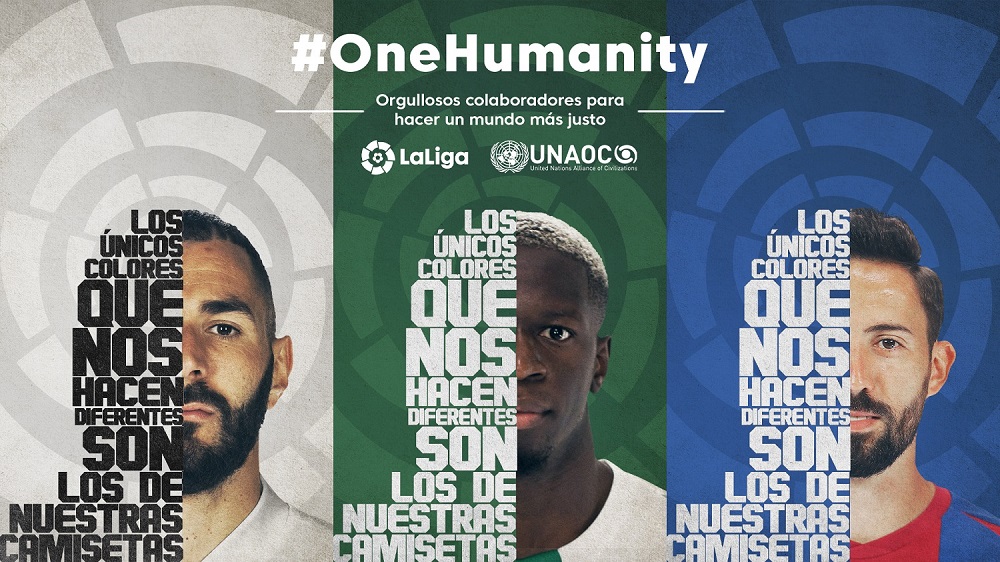 LaLiga and the United Nations Alliance of Civilizations (UNAOC) have signed a Memorandum of Understanding (MoU) in which they agreed to work together to raise public awareness around social responsibility in the promotion of diversity, inclusion, and mutual respect as a preventive tool of violent extremism. The signing ceremony took place at LaLiga's headquarters in Madrid, Spain, in the presence of Mr. Javier Tebas, President of LaLiga, and Mr. Miguel Ángel Moratinos, the High Representative for UNAOC.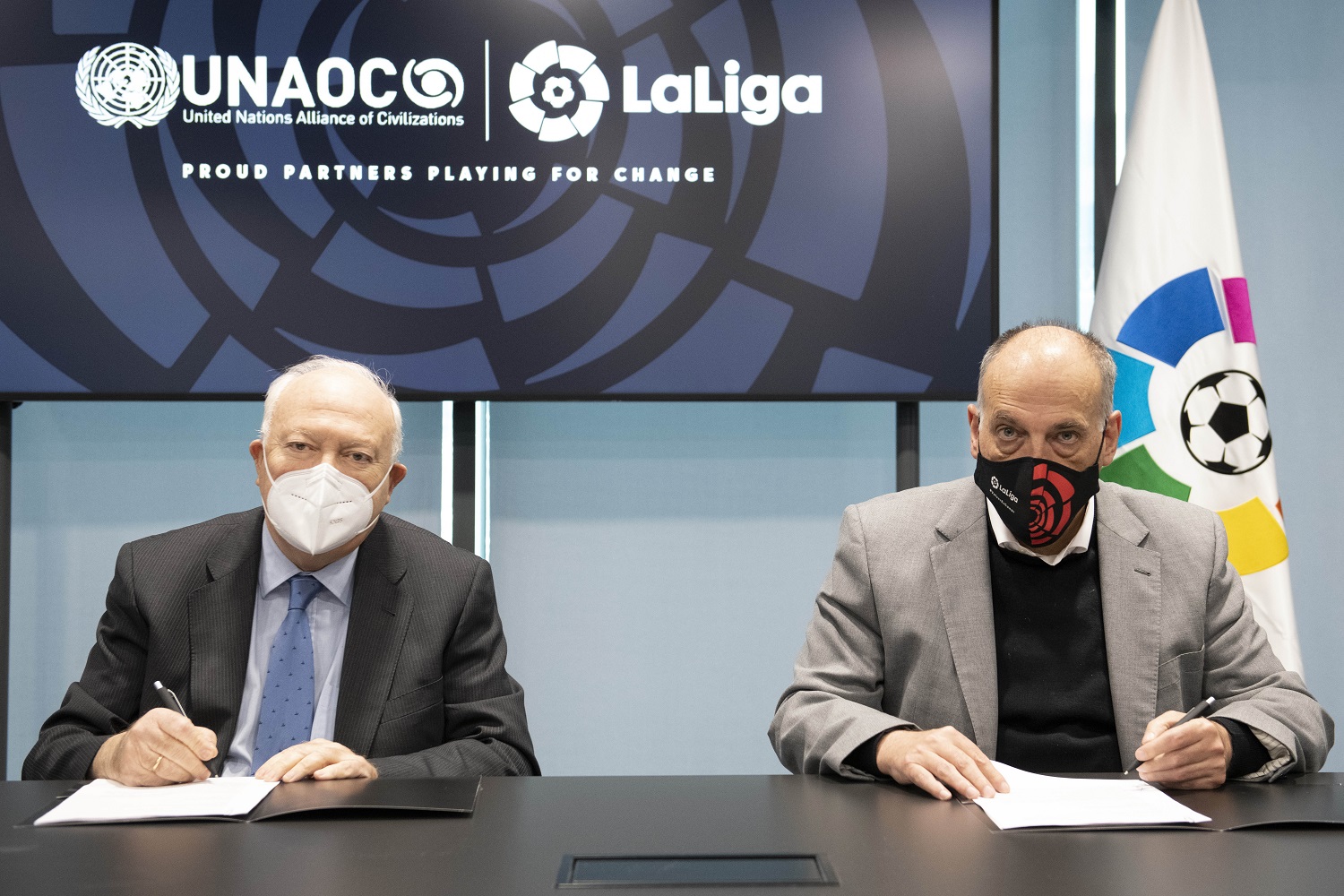 Both organizations will work hand in hand during the next two seasons to implement projects and initiatives that promote education, social integration, and gender equality, as well as combating racism and discrimination based on religion, belief, ethnicity, or gender.
UNAOC and LaLiga kicked-off their new collaboration with a video promoting UNAOC's #OneHumanity campaign. The inspiring video features passionate and strong messages from key players of LaLiga clubs, including Real Madrid, Real Sociedad, Athletic Club, Alavés, Huesca, Osasuna, Celta Vigo, Atlético Madrid, Levante, Real Betis, Granada, Sevilla, Valencia, and Elche.
Watch the video here.
Both organizations have also agreed to support each other in promoting relevant projects using their respective global networks.
Mr. Miguel Ángel Moratinos, High Representative for UNAOC, commented on this new partnership: "It is an honor to work with LaLiga on this strategic alliance to help promote a better society, especially through the most loved sport in the world, football. It is my hope that this cooperation between UNAOC and LaLiga, a world leader in sports and entertainment, will help us build a better community that is inclusive and cohesive."
On his part, Mr. Javier Tebas, President of LaLiga, stated: "The transmission of values through all our international alliances is vital, and this strategic collaboration with UNAOC is a great example. Together with UNAOC and the involvement of all our participating clubs, I am positive that we will achieve our goals to foster and spread awareness around equality, diversity, and social responsibility, which remain essential in today's world."
"It is an honor to work with LaLiga on this strategic alliance to help promote a better society, especially through the most loved sport in the world, football. It is my hope that this cooperation between UNAOC and LaLiga, a world leader in sports and entertainment, will help us build a better community that is inclusive and cohesive."
– Mr. Miguel Ángel Moratinos, High Representative for UNAOC