Read out of the Meeting of the High Representative for UNAOC
with H.E. Ms. Valentina Matviyenko,
Speaker of the Federation Council of the Federal Assembly of the Russian Federation
Moscow – 20 January 2021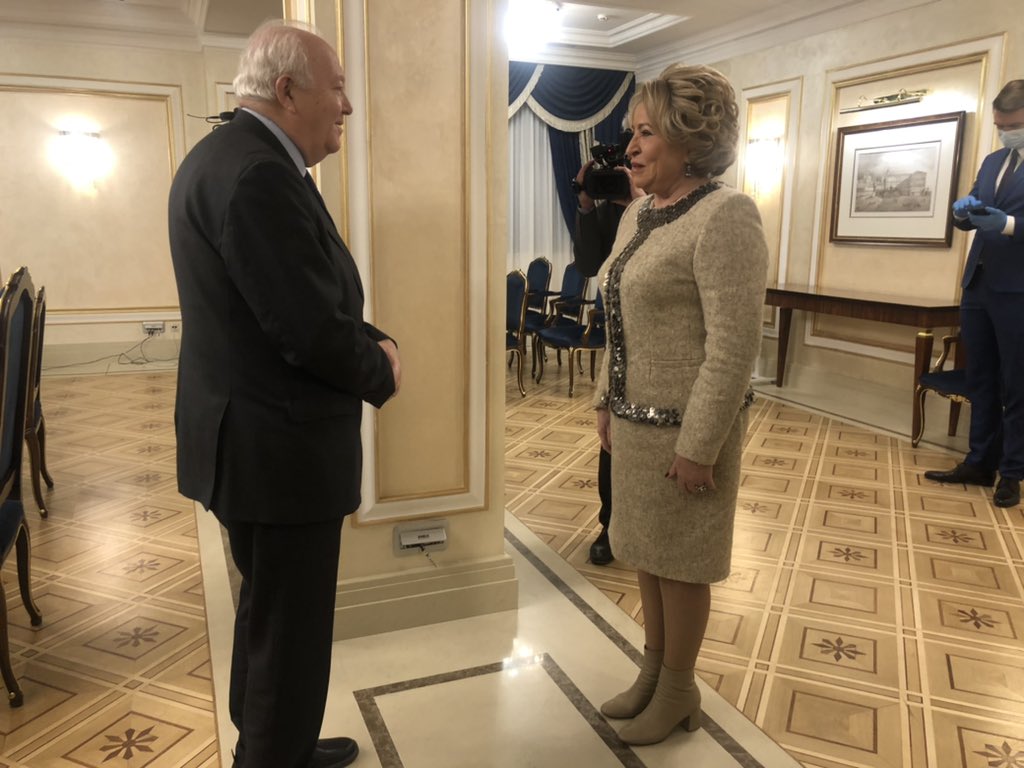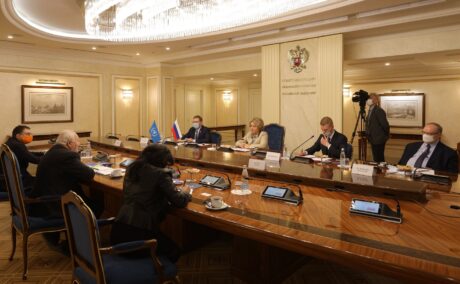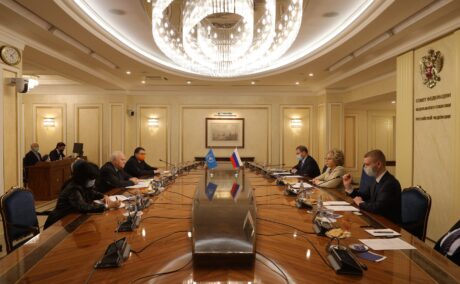 The High Representative for the United Nations Alliance of Civilizations (UNAOC), Mr. Miguel Moratinos met on Tuesday 19 January, 2021 with H.E. Ms. Valentina Matviyenko, Speaker of the Federation Council of the Federal Assembly of the Russian Federation. Discussions focused on the preparations for the global conference on interreligious and interethnic dialogue which will be hosted by the Russian Federation in May 2022 with the participation of Heads of State, Speakers of parliaments and representatives of world religions.
The High-Representative commended Ms. Matviyenko on her initiative which she proposed at the 137th Assembly of the Inter-Parliamentary Union in St. Petersburg. On her part, Ms. Matviyenko noted that the United Nations Alliance of Civilizations (UNAOC) provides a universal platform for interreligious and intercultural dialogue between diverse civilizations.
The Inter-Parliamentary Union (IPU) will convene the conference with the Russian Federation with UNAOC taking the lead in shaping substantive contributions to the conference with support from the Department of Political and Peacebuilding Affairs (DPPA) and the United Nations Educational, Scientific and Cultural Organization (UNESCO).
It is to be noted that the United Nations General Assembly Resolution A/74/304 of 4 September, 2020 welcomed a more systematic engagement of the (IPU) with the United Nations. The conference in May 2022, represents an opportunity to strengthen such cooperation and contribute substantively to the agenda and outcomes of the conference in line with the United Nations General Assembly Resolution A/Res/72/278 adopted on 22 May, 2018.