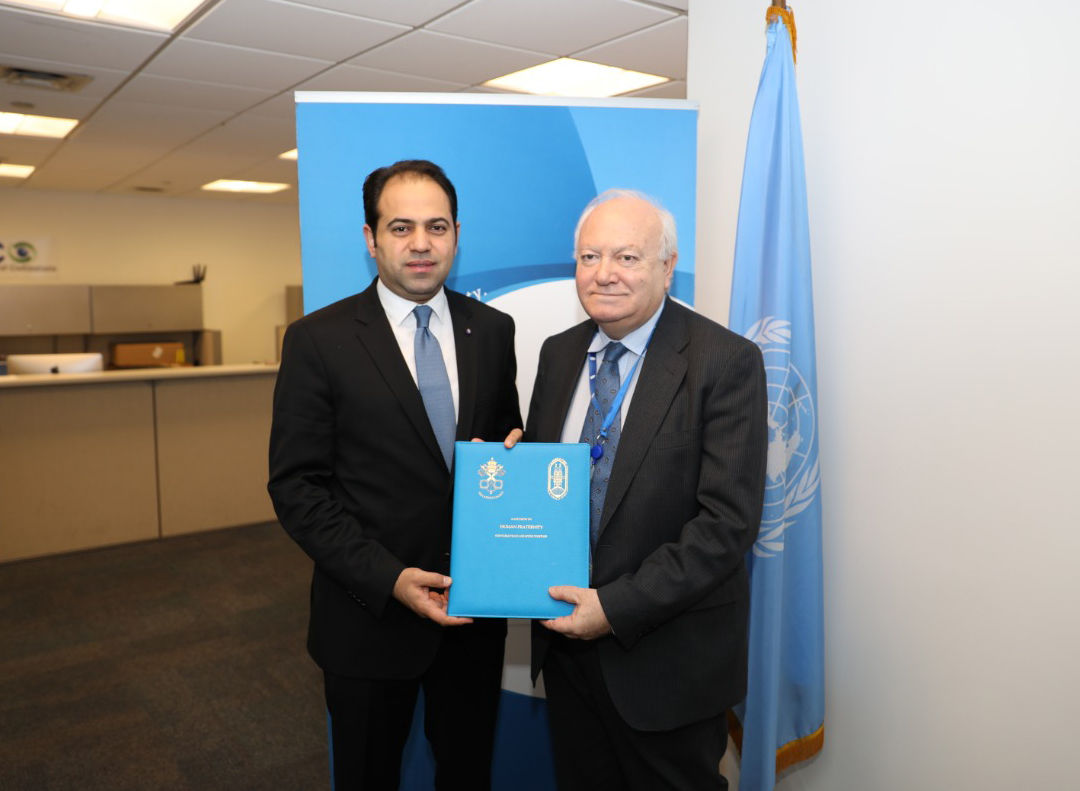 Photo: From UNAOC archive 2019
31 October – The High Representative for the United Nations Alliance of Civilizations (UNAOC), Mr. Miguel Angel Moratinos and the Secretary General of the Higher Committee of Human Fraternity (HCHF), Judge Mohamed Abdel Salam held a virtual meeting in which they discussed issues relevant to intercultural and interreligious dialogue and strengthening peace as well as joint action to implement the principles of the Human Fraternity document. They both re-affirmed their strong condemnation of the recent terrorist attacks on innocent civilians that took place in France describing it as unjustifiable.
The High Representative reiterated that insulting religions and religious sacred symbols is utterly unacceptable, noting that mutual respect of the other's religions and beliefs strengthens social cohesion and enforces a culture of peace. He said insulting religions or beliefs provokes hatred and violent extremism leading to polarization and fragmentation of the society. The High-Representative noted that the document of Human Fraternity clearly highlighted that religious leaders and actors from across the faith spectrum have a big role to play in addressing endeavors that aim to link terrorism and extremism to religions.
On his part, the Secretary-General of Human Fraternity Judge Mohamed Abdel Salam commended the position by UNAOC in rejecting insulting Islam and all other religions as the world needs such wise voices so as to address hate speech and extremist discourse that pose a threat to international stability. He stressed that such offensive acts to religions do not and should not justify terrorist acts perpetrated by criminals who have nothing to do with the noble values embraced by religions. Those criminals harm religion more than anyone else, he noted. The Secretary-General added that the HCHC works on fostering the values of citizenship and positive integration within societies as well as respect of religions and sacred religious symbols, which are rooted in the Human Fraternity document. He re-iterated his rejection to involving religions in political and ideological discourse describing it as a dangerous path that should not be ignored.