Remarks by Mr. Miguel Moratinos
High Representative, United Nations Alliance of Civilizations
Annual Interfaith Virtual Iftar
May 19, 2020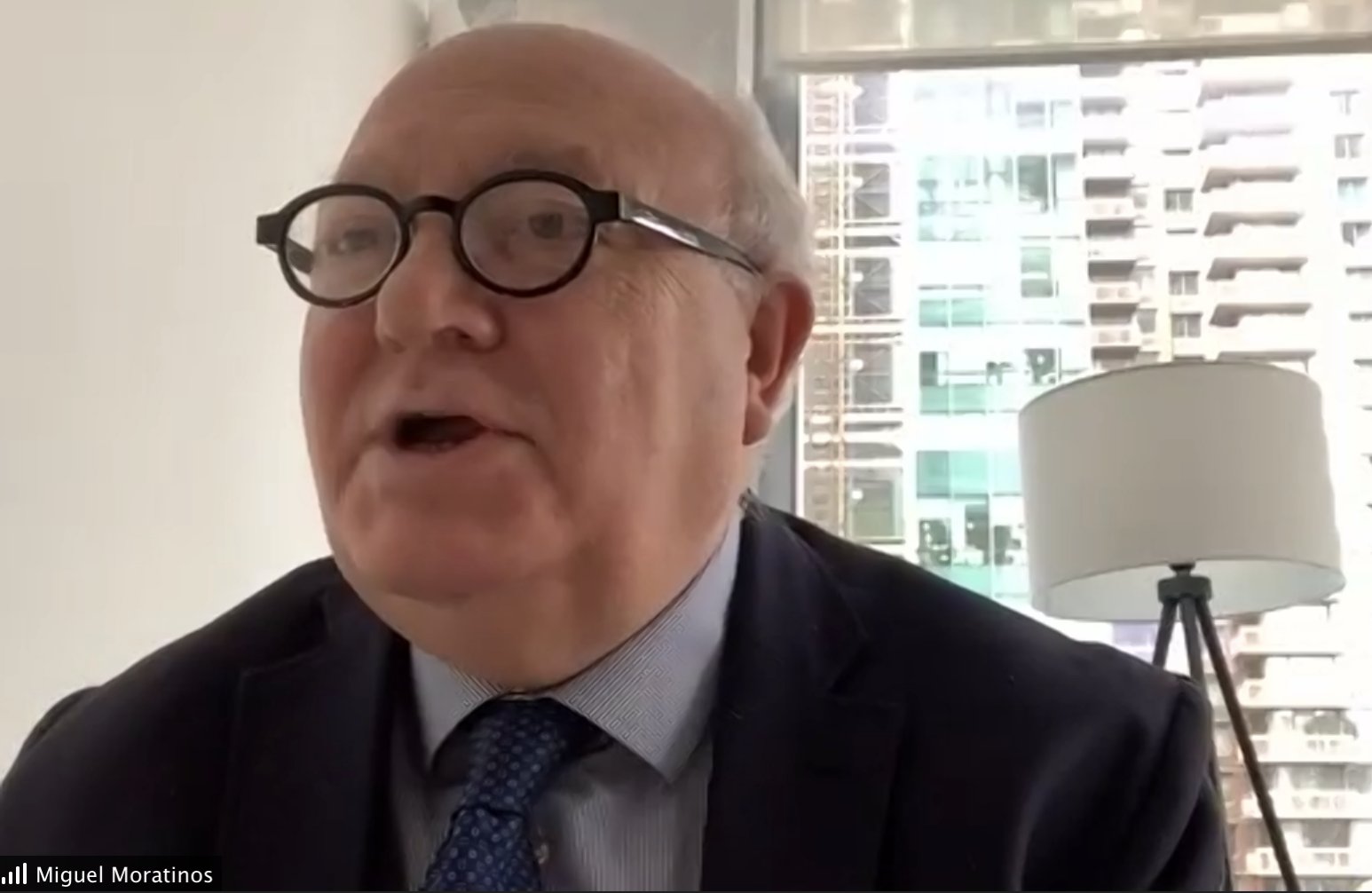 Al Salamu Alikom wa Rahmatu Allah wa Barakatu
Ramadan Kareem
Distinguished religious leaders and faith actors
Ladies and Gentlemen,
It is a real pleasure to be joining you in your annual virtual iftar. I thank Mohamed El Sansoui, Executive Director of the Network for Religious and Traditional Peacemakers for inviting me this year.
This is Ramadan is like no other. But this is also an era like no other. The global pandemic that has unraveled dictated what has become the new normal. While we are physically isolated so we meet virtually but that does not mean that we cannot be connected spiritually.
Being a natural optimist, I see a silver lining in virtual meetings. You get to invite more people and you have wider viewership.
Yet again, it is the spirit of compassion, tolerance and mutual respect that really binds us together as one humanity regardless of the format, virtual or in person. These values are inherent in Islam and are rooted in the Jewish and Christian faiths as well.
Throughout this holy month where Passover, Easter and Ramadan crisscrossed, I was very privileged to participate in several virtual meetings focusing on the role of religious leaders in promoting interfaith dialogue, solidarity and hope during these trying times. Indeed, faith actors and religious leaders have been in the frontlines serving their communities since the pandemic started. They have supported the Secretary General's ceasefire appeal.
As the pandemic affects everybody indiscriminately, we should all be reminded of our common humanity, and that our lives are inter-connected and our survival depends on reciprocal support. Our shared human values must be a source of unity not division.
An all of society approach is essential for any plan to succeed. This means working and including in our response plans all stakeholders especially Faith-Based Organizations They all play a vital role at the local level. In assisting the most vulnerable populations, these groups are active in bringing economic and livelihood opportunities and adapting responses to the community context.
The United Nations Alliance of Civilizations and the office of the Special Advisor for the prevention of Genocide issued a joint call for Solidarity, Compassion and Unity. As co-chairs of the Inter Agency Task force for Religion and Development and endorsement of the Multi-faith Advisory Council, we supported the SG's response and recovery strategies.
Next week, we will build on that momentum, together we plan to organize a meeting with religious leaders and faith-based organizations to explore a results and an action-oriented global pledge by them in response to the Secretary-General's repeated appeals for solidarity and unity. The meeting will include a wide range of confessions and faiths and provide the space to explore and identify areas of action and concrete result-oriented initiatives that religious leaders and faith-actors can undertake in response to COVID19. We count on faith actors such as the distinguished religious leaders here today to mobilize their efforts together to preserve social cohesion of their communities and mitigate the socio-economic blow of this pandemic. There are multiple tools in their hands to do so. Promoting interfaith dialogue remains a viable tool for promoting mutual respect and understanding and cementing unity and solidarity.
In this context, I would like to recall the Document of Human Fraternity, World Peace and Living Together signed by His Holiness Pope Francis and His Eminence the Grand Imam of Al Azhar last year that the "authentic teachings of religions invite us to remain rooted in the values of peace, to defend the values of mutual understanding, human fraternity and harmonious coexistence…to reawaken religious awareness among young people so that future generations may be protected from the realm of materialistic thinking and from dangerous policies of unbridled greed … that are based on the law of force and not on the force of law."
The document professes guidance on numerous issues from building peaceful inclusive societies with equal citizenship rights to promoting mutual respect and acceptance and rejecting violence and extremism.
Distinguished guests,
As we are virtually celebrating an interfaith iftar in Helsinki, I seize the opportunity to first thank the government of Finland for its partnership with and support for the United Nations Alliance of Civilizations. And second to commend its work with faith actors and religious leaders particularly in relation to mediation. The Network for Religious and Traditional Peacemakers and its secretariat led by the Finn Church Aid – is truly a new and innovative approach to get the religious actors more involved in peace mediation facilitation. We are very proud of our partnership with the Network and Finn Church Aid especially our collaboration in religious and cultural mediation efforts in the Central African Republic and we look forward to advancing these efforts.
I would like to conclude here hoping that next Ramadan we can be in Helsinki to break our fasting together in person.
May God Bless.