New York – 7 December 2019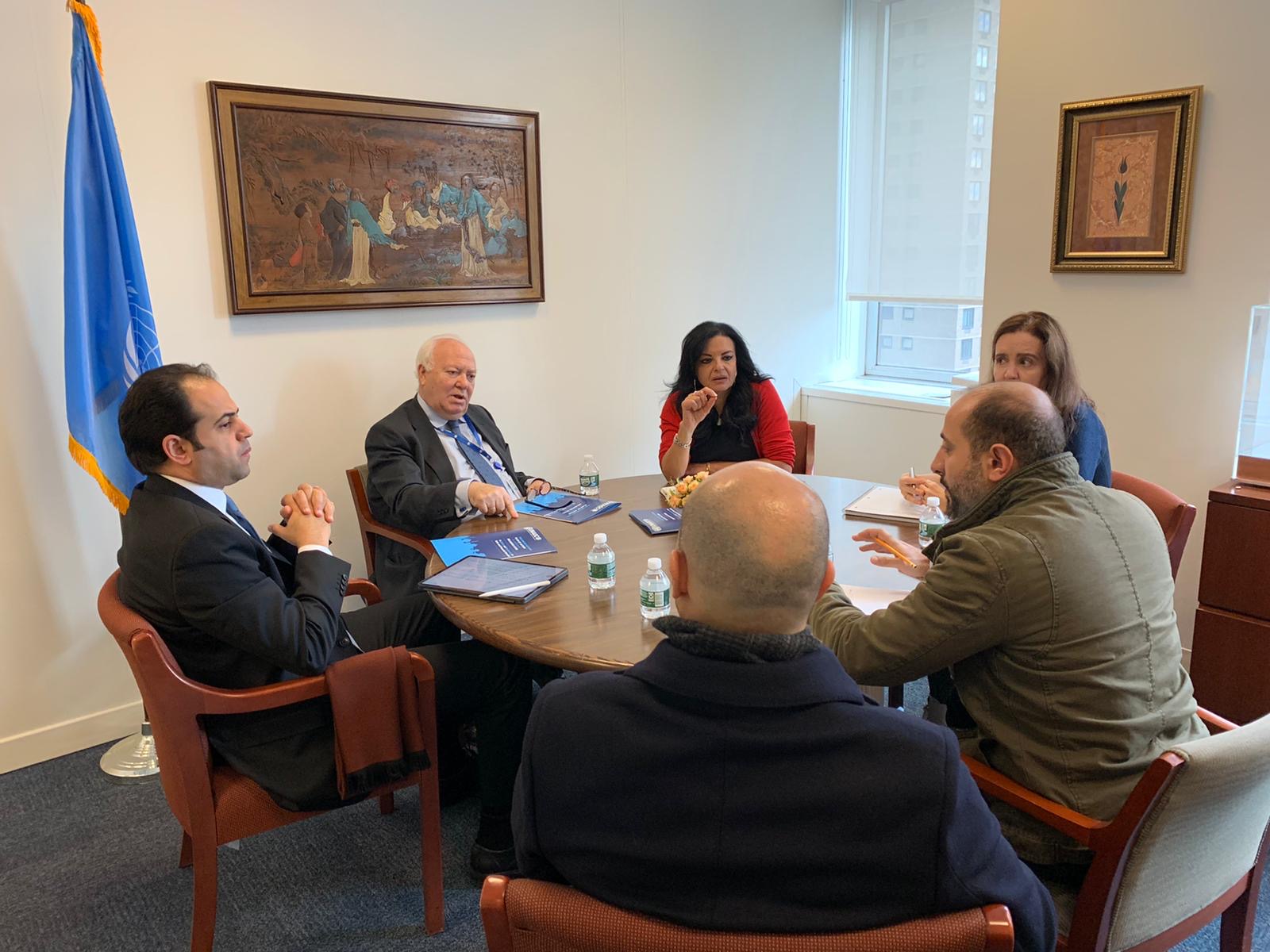 The High Representative for the United Nations Alliance of Civilizations (UNOAC), Mr. Miguel Moratinos received Judge Mohamed Abdel Salam, Secretary-General of the Higher Committee for Human Fraternity (HCHF) in New York. They discussed means of cooperation between the UNAOC and the HCHF. The committee is tasked with the implementation of the joint document on Human Fraternity co-signed by His Eminence the Grand Imam of Al-Azhar and the His Holiness Pope Francis in February 2019 in Abu Dhabi.
Mr. Moratinos noted that the UN Secretary General had requested last April that the joint document be disseminated to all UN member states. The step is meant to mainstream the principles embodied in the document.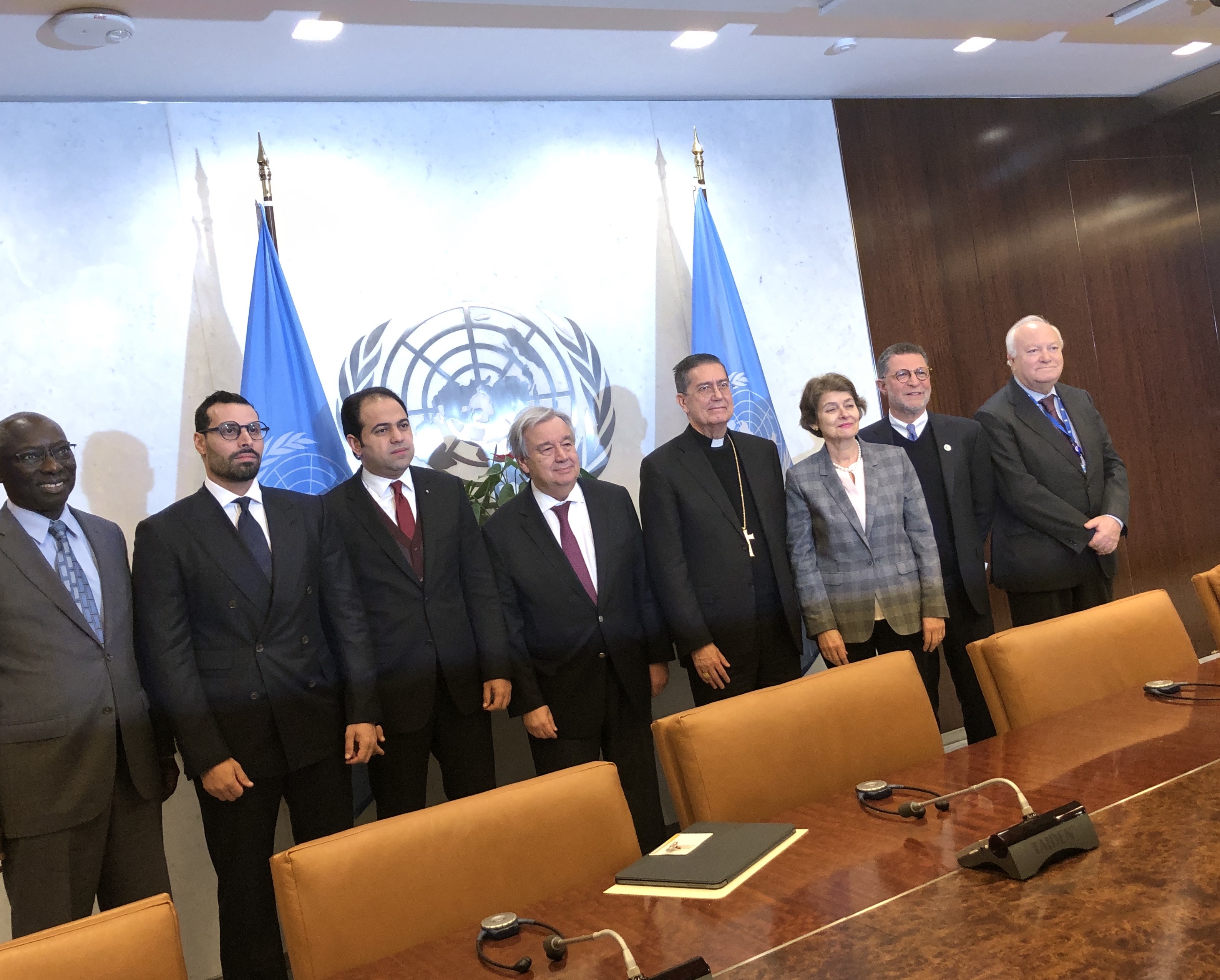 Mr. Moratinos commended the objectives and mission statement of the committee and expressed his readiness to collaborate with HCHF in its implementation plans especially the Abrahamic House of Fraternity project noting that such project will help in bringing together diverse faith communities and creating an ideal environment for human coexistence, acceptance and respect for the other.
The High Representative recalled his audience with His Eminence the Grand Imam of Al-Azhar, Prof. Ahmad Al-Tayyeb last May in Cairo and the valuable input he provided which was included in the UN Plan of Action to Safeguard Religious Sites launched by the UN Secretary General on 12 September 2019.
For his part, Judge Mohamed Abdel Salam, HCHF Secretary-General, welcomed cooperation with the United Nations Alliance of Civilizations. He noted that the Committee's meeting with Mr. Antonio Guterres, UN Secretary-General, last Wednesday, represents the starting point for cooperation between the organization and the committee, especially that the Grand Imam and His Holiness, Pope Francis, had underscored the necessity of coordinated work with all international institutions and organizations especially those with relevant mandates to peace and human fraternity with the aim to mainstreaming the principles of the Human Brotherhood Document and apply it on the ground towards a better future for humanity at large.
The HCHF Secretary-General stated that the committee is totally independent and impartial. HH Sheikh Mohamed bin Zayed Al Nahyan, Crown Prince of Abu Dhabi and the patron of the Human Fraternity Document had announced the establishment of an endowment fund to finance the committee's work and implementation of its initiatives and projects.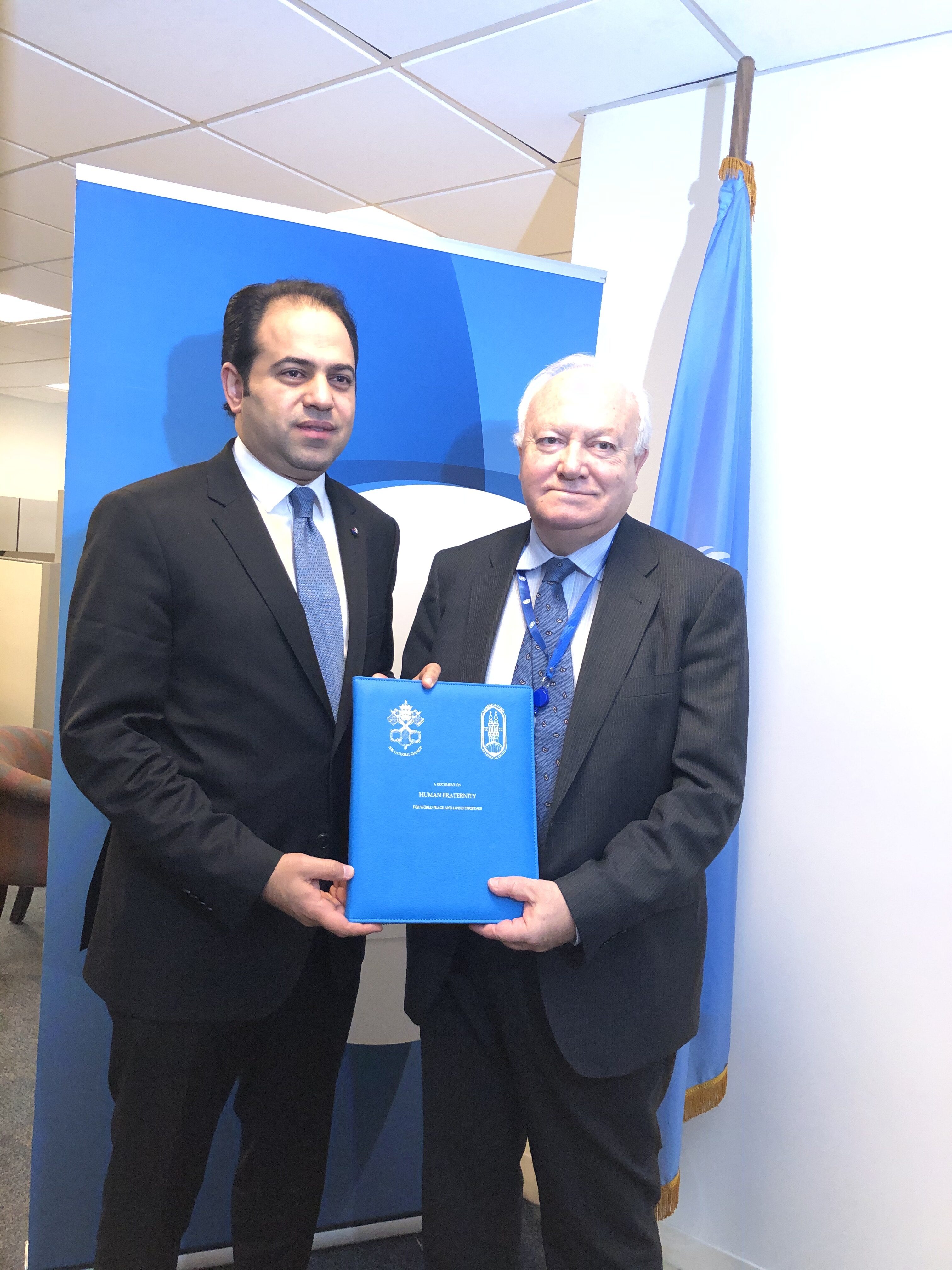 In their meeting with the UNSG, the committee elaborated on the Abrahamic Family House project to be established in Abu Dhabi which will host a Synagogue, a Church and a Mosque as well as a center . They requested the UN Secretary General to consider the declaration of February 4 as the World Day of Human Fraternity, in commemoration of the document co-signed by the two world's top religious figures, His Eminence the Grand Imam of Al-Azhar and His Holiness Pope Francis, Pope of the Vatican.