PLURAL+ Youth Video Festival celebrated the 2015 winning videos on 3 December at the Paley Center for Media In New York.
Organized by the UNAOC in partnership with IOM, PLURAL+ invites youth to share their videos addressing the key topics of migration, diversity and social inclusion. On its 7th year, the 2015 edition recognized 25 videos from the almost 250 received from around the world. PLURAL+ International Jury selected three videos for each of the PLURAL+ age category (up to 12 years of age, 13-17, 18-25).
H.E. Nassir Abdulaziz Al-Nasser
 the High Representative for the United Nations Alliance of Civilizations and
 IOM's Permanent Observer to the United Nations, Mr. Ashraf El Nour presented the awards to the three winners.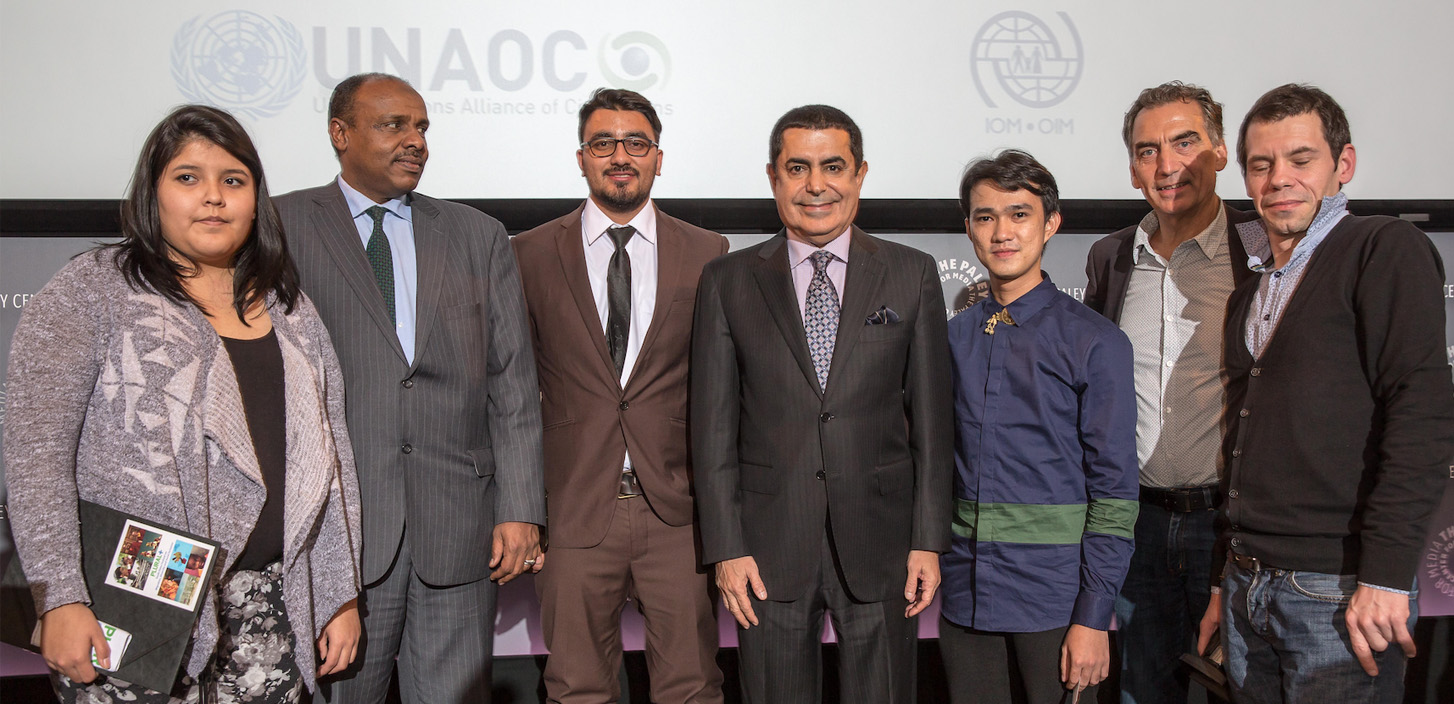 Un drôle de coco (up to 12) is a collaborative, animated creation of 22 primary school aged children, produced in partnership with Camera-etc from Belgium. As the protagonist—a young chick raised by a family of penguins—grapples with identity and definitions of family, the animated short discusses diversity and inclusion, in a nod to the broader issues of migration and combating stereotypes.
Airstrip (13-17), created by a young Canadian filmmaker, Haylee Nottaway, and the support of Wapikoni Mobile, delves into the realities facing the Anishnabe tribe in Quebec, Canada, grappling with the effects of territorial disputes, preservation of tradition and respect for aboriginal culture. In her film, Nottaway addresses the challenges faced by her own community and territory, raising attention to ongoing debates on aboriginal rights, land ownership and inclusive societies globally.
Blue (18-25), an animated short, was written, designed and produced by Breech Asher Harani. In its crisp, succinct portrayal of challenges youth face upon arrival to new countries and communities, Blue opens a discussion on positive migration, mental health, youth opportunity and embracing new-found diversity. Harani is an independent filmmaker and photographer, born and raised in a small municipality of Compostela Philippines. Harani's award-winning documentaries have focused on issues of social acceptance, climate change, LGBT rights and community cohesion.
The three award winning videos were screened during the evening event; in the afternoon, 22 videos selected for awards by PLURAL+ partners were also presented. PLURAL+ 2015 award winning videos are from Afghanistan, Austria, Belgium, Brazil, Canada, Colombia, India, Japan, Jordan, Kenya, Lebanon, Mexico, Pakistan, Philippines, Saudi Arabia, Spain, Sudan, United Kingdom and the United States
You can see all PLURAL+ 2015 award winning videos here.
The day-long event also included Skype connection with the winners of the COP21 Youth Climate Video Competition as well as specifically tailored workshops for PLURAL+ young media-makers guided by UNICEF/Voices of Youth and the production team of hitRECord TV series. PLURAL+ 2015 Festival also included two panels, one (presented with the support of Show of Force Foundation) addressing media produced by young refugees and victims of forced migration, and the second one (presented with the support of the Tribeca Film Institute) addressing youth-produced media in detention centers. For more information on PLURAL+, please visit: http://pluralplus.unaoc.org/
---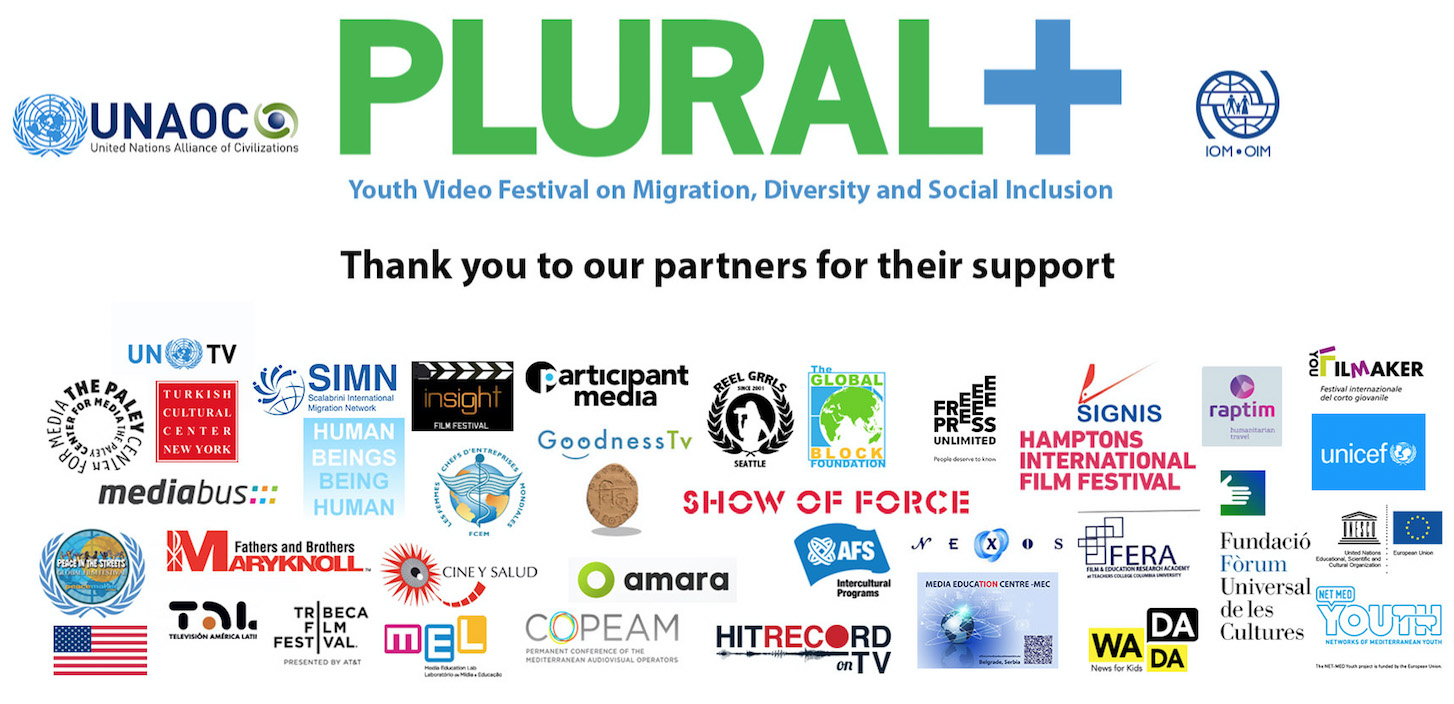 ---