This Digital Tools Training for Newsgathering and Reporting Across Cultures taking place in Amman, Jordan on April 21-22, 2013, will convene a group of editors, journalists and bloggers from the MENA region during two days. At this workshop, organized by Google, the UNAOC, in partnership with the World Bank Institute and hosted by the Jordan Media Institute, participants will be interacting with each other and acquire knowledge and tools that will strengthen their ability to communicate across different cultures. They will take advantage of this opportunity to interact with the other participants and notice how diversity can be an asset for intercultural exchange. From this, mutual trust, better understanding and innovative mindsets can emerge. They will also have the chance to compare approaches to online journalism and digital tools, in particular Google Tools, while learning many other supplementary tools that will help in newsgathering and reporting across cultures.
Couldn't come to the training? You can still attend the workshops by joining our Google Hangout on the Google for Media page – join us April 21 & 22 at  plus.google.com/+googleformedia
On April 23, a one day version of the training is available for Jordan Media Institute currently enrolled students, benefiting from the presence of UNAOC, Google and World Bank Institute partners. In this training, students will be exposed to the expertise of the digital tools trainers, adding a unique component to their JMI education. This will provide them with in-depth knowledge on how online tools can enhance their newsgathering and reporting as well as strategies on how to use social media in an effective way across cultures and enhance their future reporting. Read more about JMI
Special Host

HHR PRINCESS RYM ALI / Jordan Media Institute
Her Royal Highness Princess Rym Ali, an internationally renowned journalist, is the founder of JMI. Prior to marrying His Royal Highness Prince Ali Bin Al Hussein, Her Royal Highness worked extensively for international broadcasters including CNN, BBC, Dubai TV, Bloomberg TV, Radio Monte Carlo Moyen Orient and United Press International-UPI. A graduate of Columbia University's School of Journalism, Princess Rym Ali also holds a MPhil in Political Science from the Institut d'Etudes Politiques (Sciences Po) in Paris and a MA in English Literature from the Sorbonne. Princess Rym Ali has received many prestigious journalism-related awards including the Alumni Award from the Columbia University School of Journalism, the "Best International Journalist" prize at the 32nd Ischia International Journalism Awards Ceremony and the Excellence in Media Award from the Global Thinkers Forum.
Organizers, Experts and Trainers

MAHA ABOUELENEIN   /  Google
Maha Abouelenein is the Head of Global Communications & Public Affairs for Google in the Middle East & North Africa. With more than 20 years of experience in corporate communications, PR strategy and campaign management, Maha drives the Google communications apparatus for 18 countries. Maha holds a Masters Degree in Communications from Minnesota State University – Mankato, USA and an undergraduate degree in International Business & Marketing with a minor in French.

FAISAL J. ABBAS/  Al Arabiya English Online Service
Faisal J. Abbas is the Editor-in-Chief of Al Arabiya News Channel's English online service English.AlArabiya.Net; an award-winning journalist and avid blogger renowned for his contributions for the US-based Huffington Post.  His previous work includes reporting and producing for Future Television and founding the paper's acclaimed Media Supplement section of Asharq Al Awsat, a London based pan-Arab Daily. Faisal also worked for Al Hayat, an international Arab newspaper. He contributes commentary to Foreign Policy magazine, Financial Times, The Times and International Herald Tribune; as well as regular appearances as a pundit on Middle Eastern affairs for CNN, BBC, and Sky, among others. During the Arab Spring, Faisal focused on examining the role of social media during the revolutions and the impact they have on Arab societies. He has given many lectures and talks about this topic at Cambridge, LSE, SOAS and other academic institutions and is currently researching a book on the same topic.
Meenakshi Dalal works with UNAOC's media program and is the assistant coordinator of this training. She is a 22-year-old broadcast journalist from the Missouri School of Journalism. She also writes, produces and edits for newsy.com, which provides multi-source mobile news analysis to multiple media partnerships. Through Newsy, Dalal creates content for The Huffington Post, AOL, About.com and others. In addition she produces shows and reports for the NBC affiliate station KOMU.

CHARLES N. DAVIS /  Missouri School of Journalism, Reynolds Journalism Institute
Charles N. Davis focuses his scholarly research at the Missouri School of Journalism on access to governmental information and media law. His work appears in law reviews and scholarly journals on issues ranging from federal and state freedom of information laws to libel law, and privacy. He earned a Sunshine Award from the Society of Professional Journalists for his work in furthering freedom of information. He was a co-investigator for an award from the U.S. Department of State for a curriculum reform project for Moscow State University in Russia. He is a member of the Association for Education in Journalism and Mass Communication, the Society of Professional Journalists and Investigative Reporters and Editors.

YASAR DURRA /  Training Manager, Jordan Media Institute:
Yasar Durra is a training manager at JMI, where the programs focus on editorial values, human rights and specific skills for mid-career journalists. Previous work included being a full time training consultant at the BBC World Service Trust in London and a free-lance media adviser. He also served as Regional Executive for the Middle East and Africa at Worldwide Television News-UK, where he was in-charge of developing television news services and a network of international Arab reporters for the Gulf States. Durra started his career at Jordan Radio and Television where he produced news programs and set up JRTV's International News Exchange Department with  the European Broadcasting Union.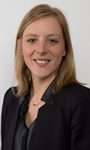 STEPHANIE DURAND /  UNAOC
Stephanie Durand is Strategic Media Partnerships Manager at the United Nations Alliance of Civilizations. She is in charge of media partnerships/ projects management & development, from meeting of media leaders, training of journalists, innovative projects, and manages over 150 strategic media partners worldwide. She previously worked at Sciences Po Paris as associate director at the international affairs office and as head of international development at the School of Journalism. She holds a master's degree from Sciences Po Paris and the London School of Economics in International Affairs with a focus on international media, and an executive master in media management from Sciences Po.
William Echikson is Google's Head of Communications and Public Affairs for Free Expression in Europe, Middle East and Africa. In that role, he is responsible for leading the company's outreach on its Transparency Report and in its relations with international organizations. Previous work included working as European foreign correspondent for a series of US publications including the Christian Science Monitor, Wall Street Journal, Fortune, and BusinessWeek. From 2001 until 2007, he managed the Brussels bureau for Dow Jones as bureau chief. William also has written, directed and produced for television documentaries for America's Public Broadcasting Service. He has published four books of narrative non-fiction, including a work on the collapse of communism and the history of the Bordeaux wine region. He graduated from Yale College with a Magna Cum Laude degree in history.

CRAIG HAMMER /  World Bank Institute
Craig Hammer is Program Leader of The World Bank Institute's Global Media Development program, a partnership-driven initiative, which focuses on information and media as drivers of good governance.  A licensed attorney, his work at the World Bank has included strengthening laws, policies, and regulations to enhance the enabling environment for media, as well as collaborative approaches with media practitioners (journalists, editors, media owners/managers, students, developers, and more) to strengthen the role of media as a key driver of the global knowledge economy, and as a tech-enabled, institution of transparency and accountability.

MELODY MOEZZI /  UNAOC Global Expert
Melody Moezzi is an Iranian-American writer, activist, attorney and award-winning author. She is a United Nations Global Expert with the UN Alliance of Civilizations; a member of the British Council's Our Shared Future Opinion Leaders Network, and a member of the U.S. State Department's Generation Change initiative. Moezzi blogs for The Huffington Post, Ms. and Bipolar Magazine. Her writings have appeared in The Washington Post, The Guardian, The Christian Science Monitor, CNN, NPR, Al Arabiya, Parabola, and the Yale Journal for Humanities in Medicine, among other outlets. Moezzi has provided on-air commentaries for NPR's All Things Considered, BBC, CNN, and many other broadcast news programs.

VANESSA SCHNEIDER /  Google
Based in Mountain View, California, Vanessa Schneider's been with Google for two years, working on outreach for Google Maps. Before becoming a Googler, Vanessa worked at The New York Times for several years as a community and user-generated content specialist, Time Inc. as a researcher and reporter, and at New York startup Hot Potato, acquired by Facebook in summer 2010. Vanessa has a bachelor's degree in Journalism and Culture & Communication (Ithaca College, '07).

DANIEL SIEBERG /  Google
Emmy-nominated Daniel Sieberg is a tech expert and author who now works with Google marketing as spokesperson and leads media outreach across products like Google+, Google Earth/Maps, Google's Politics & Elections team and more. Dating back to 2000, Sieberg was previously a tech contributor at ABC News and MSNBC, the CBS News science and technology correspondent, and the technology correspondent for CNN. His written work has appeared in several publications including Time, Salon and Details. He started his journalism career as a daily reporter at the Vancouver Sun covering tech/business/civics in 1998.  His first book titled, The Digital Diet: the four-step plan to break your tech addiction and regain balance in your life, was published in May 2011 with additional printings in the UK, Japan and Korea. Sieberg has a bachelor's degree in writing/communications (UVic, '98) and master's degree in journalism with a focus in technology (UBC, '00).

NICHOLAS WHITAKER /  Google
Before joining Google as senior producer on Google Earth and Google+ Hangouts, Nicholas Whitaker spent the past decade producing, shooting, directing and editing hundreds of videos for non-profits, fortune 500 companies and government agencies. Since 2008, Nicholas has also been a professor at Eugene Lang College The New School for Liberal Arts, and Marymount Manhattan College where he teaches courses in video production, new media and media theory. Nicholas earned his bachelor's degree in media studies/documentary video production (New School University, 2005) and a master's degree in media, culture and communications with a focus in political communication and new media (NYU, 2008) Nicholas is currently based out of Brooklyn, New York.