"Journalism has a role to play in intercultural relations," Marc Scheuer, the Director of the Secretariat of the United Nations Alliance of Civilizations said to a crowd of media professionals and students on Thursday, Dec. 6 at the National Press Club in Washington, D.C. He was joined by a high level panel of media experts and senior journalists to discuss the issue of diversity in the media.
Among the panelists were Joe Klein (TIME Magazine), Dori J. Maynard (Maynard Institute of Journalism), Aziz Abu Sarah (George Mason University), Alicia Stewart (CNN.com), and Elizabeth Birch (Birch & Co.)
The panel discussion aimed at launching the multimedia project "Journeys of Belonging: A Conversation on Diversity in the Media" was organized by the UNOAC, the British Council and the University of Missouri School of Journalism. "The journey of our three organizations went from Doha to Washington D.C. to go beyond the multimedia project and engage in an insightful in-person conversation" said Stephanie Durand, UNAOC Strategic Media Partnerships Manager.
Watch the video of the discussion:
Klein served as moderator for the panel discussion and he asked panelists how well today's media reflect cultural diversity.
"We still have a long ways to go," Maynard said. "For example, African-Americans are still vastly overrepresented in crime, entertainment and sports. We rarely see them featured anywhere else."
Abu Sarah said to combat some of the misperceptions in the media he often coauthors articles on sensitive Middle Eastern topics as a way of showing multiple perspectives. "I'm Palestinian, so I always try to have an Israeli coauthor or editor," he said.
Audience members were given an opportunity to ask panelists questions on diversity in the media and questions submitted by professional from around the world were also discussed.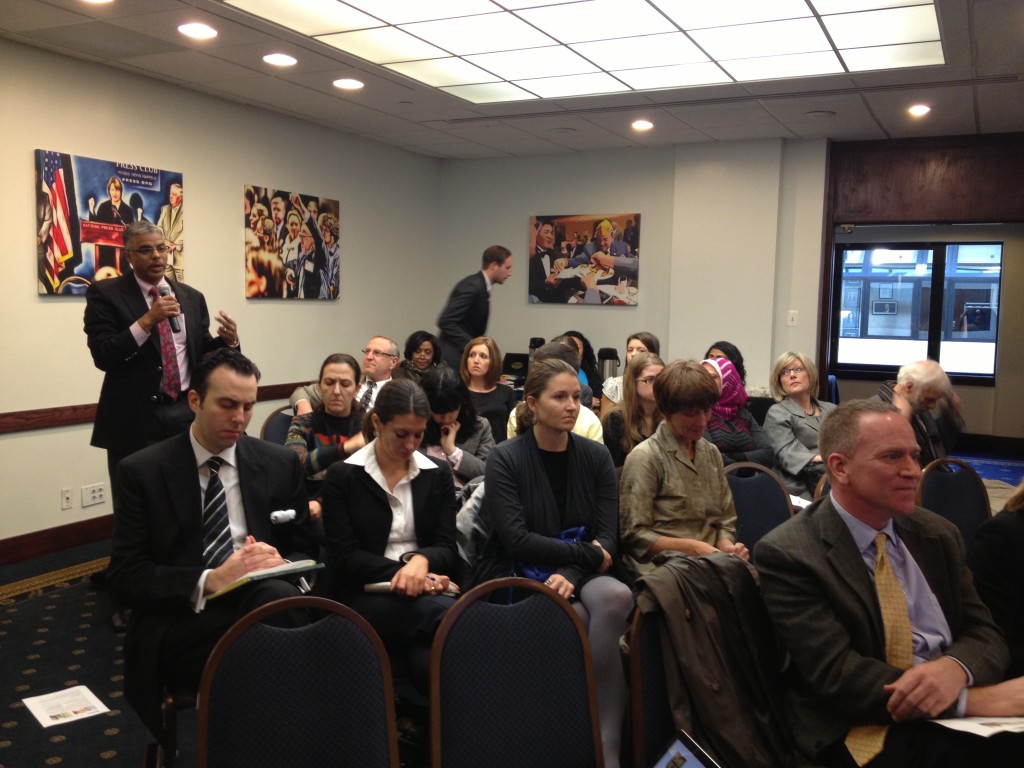 To close the event, panelists came to the conclusion that "spending time with people of different persuasions" was the best way to avoid bias in media coverage.
For more information on the event click here.