The UNAOC participated at the V International Encounter on Dialogue of Civilizations (May 7-11), organized by the Mohammed VI Center for the Dialogue of Civilizations (Coquimbo, Chile), the Embassy of the Kingdom of Morocco in Chile, and the Al-Andalus/Magreb Chair of the University Adolfo Ibanez (Santiago, Chile).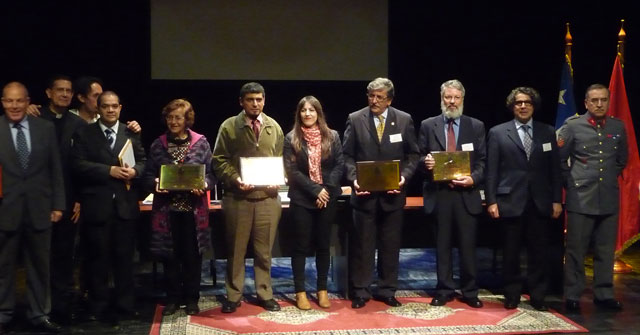 The cycle of conferences included presentations in Coquimbo, Santiago and Vina del Mar, with the participation of several experts in Muslim-Christian relationships as well as Intercultural Dialogue. The main organizer, the Al-Andalus/Magreb Chair, is a partner of the UNAOC Education About Religion and Beliefs clearinghouse.
Precipitants included, the Ambassador of Morocco in Chile, H.E. Mr. Abdelkader Chaui; Dr. Diego Melo, Director of the Al-Andalus/Magreb Chair; Jordi Torrent, Project Manager UNAOC Media and Information Literacy; Dr. Mustafa Adila (University Abdelmalik Assaddi, Morocco); Dr. Father Miguel Ayuso (Pontificio Istituto di Studi Arabi e d'Islamistica, Rome); Dr. Roberto Marin Guzman (University of Costa Rica);  Dr. Aldo Mascareno (University Adolfo Ibanez, Chile); and Dr. Rosa Salgado (University of Sevilla, Spain); among others.
The presentations will be published in a book in the coming months.
For more information, please visit: