President Sampaio commends Istanbul Center for motivating young people to think positively and creatively about cultural diversity.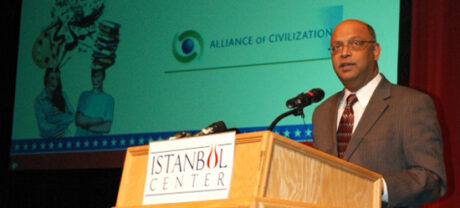 In cooperation with the Georgia Department of Education, the UN Alliance of Civilizations co-sponsored an Art and Essay contest held by the Istanbul Center in Atlanta, Georgia, for middle and high school students.  This year's contest theme was "Who's My Neighbor?"  Other partners and co-sponsors of this year's contest included local universities, media, NGOs, the Honorary Consulate General of Turkey for Georgia, as well as the British Consulate General in Atlanta and the Consulate Generals of Germany, Israel, and Switzerland in Atlanta
The contest attracted over 2, 002 submissions from students across the state of Georgia and the winners were recognized at an award ceremony held at Oglethorpe University, Atlanta, on March 5, 2010. Winners were announced for the middle and high school categories in the Art and Essay contests. In both the Art and Essay Contests, the first-place winner, sponsoring teacher, and their local district superintendent receive an all-expenses paid visit to Turkey for ten days.  Second and third place winners and associated educators of the two contests and their educators also have the opportunity to go on the trip if they can raise the funds for their airfare.
A link to the award-winning art entries may be found here.
President Jorge Sampaio, UN High Representative for the Alliance of Civilizations, in a message delivered at the award ceremony by UN AoC Research and Education Manager Thomas Uthup, commended the Istanbul Center for its partnerships geared toward bringing together people from different sectors and communities. President Sampaio commended the Istanbul Center's Art and Essay contest for inspiring "young people to think positively and creatively about cultural diversity and the bridging of cultures," and urged the young winners to "explore the fruitful nature of cultural diversity by breaking down the barriers and discovering the differences – and commonalities – of your neighbors." (For text of President Sampaio's message, [pdf]).
Congratulating the winners of the contest, AoC Director Marc Scheuer said that the contest stimulated young people to think creatively "about the threads that connect the tapestry of our societies."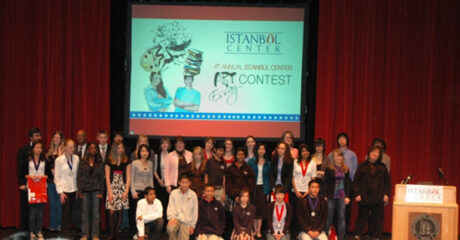 Photos courtsey of the Istanbul Center